FISHING CHARTER QUESTIONS; TEXT: (941) 253-6512
Captain Jason Stock Testimonials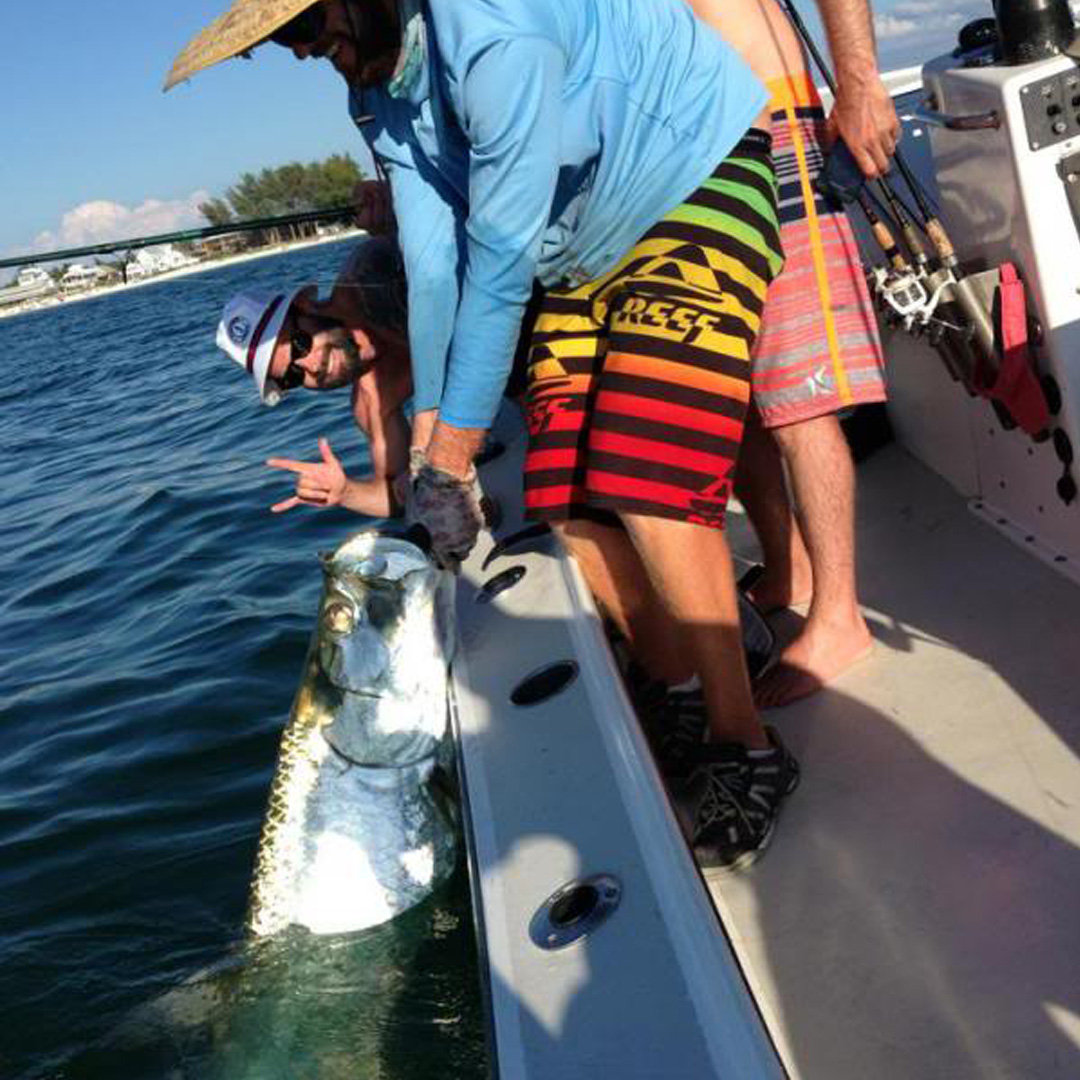 Hey kids I feel like this is worth sharing. Just got back from three days in the Sarasota, Siesta Key area of Florida. I've been fishing a couple of times in my life. Never caught anything bigger than 7 or 8 pounds and prob only caught like 5 fish in my life. Well this past weekend was a crash course in big league fishing. We hired an incredible guide by the name of Jason Stock. Similar in nature to the surf bums I have met and travelled with and the ski bums you meet in whistler, this guy is a true fish bum. His ability to guide is nothing short of incredible. I'm telling you, he is the real deal.
Engaging a big fish, like the 110 pound Tarpon I reeled in on Saturday, is a true battle with nature. You really do feel like you are in a fight and Jason acts like the boxing coach, providing the right direction, exactly at the moments when you need it most.
Day One we warmed up with spanish mackerel, huge Kingfish and a couple of sharks. Day Two we spend an hour in the flats looking for Redfish and capped off the day with those massive Tarpon. I have had a lot of experiences in my life but the two days of fishing I just had with some good friends and a great guide will stay with me forever.
Beautiful weather, good company, a sick boat, solid gear, some cold beers in the cooler, tunes pumping, hungry fish, and a professional guide. It's not something that I really ever had much of an inclination to do, but after doing it I'm really happy I didn't let the opportunity go by. It's not expensive and sheeeeet what a rush. We even caught a few small sharks (small means 4-5 feet long maybe 100 pounds, but not the fighter that the Tarpon is). Should see how gorgeous they are too. He jumped over meter out of the water and showed himself right off the bat and bam it was on. I wasn't sure who was gonna win that one, but don't worry we released him safely after and Jason does a really bang up job of reviving them before the release.
Top notch weekend and I totally loved it and wanted to share with all you fine folks. Do yourself a favour and check it out if you are up for a little fun in the sun, beats the shit out of sitting on the beach all day. Enjoy your Tuesday. You got try this, trust me.
Peace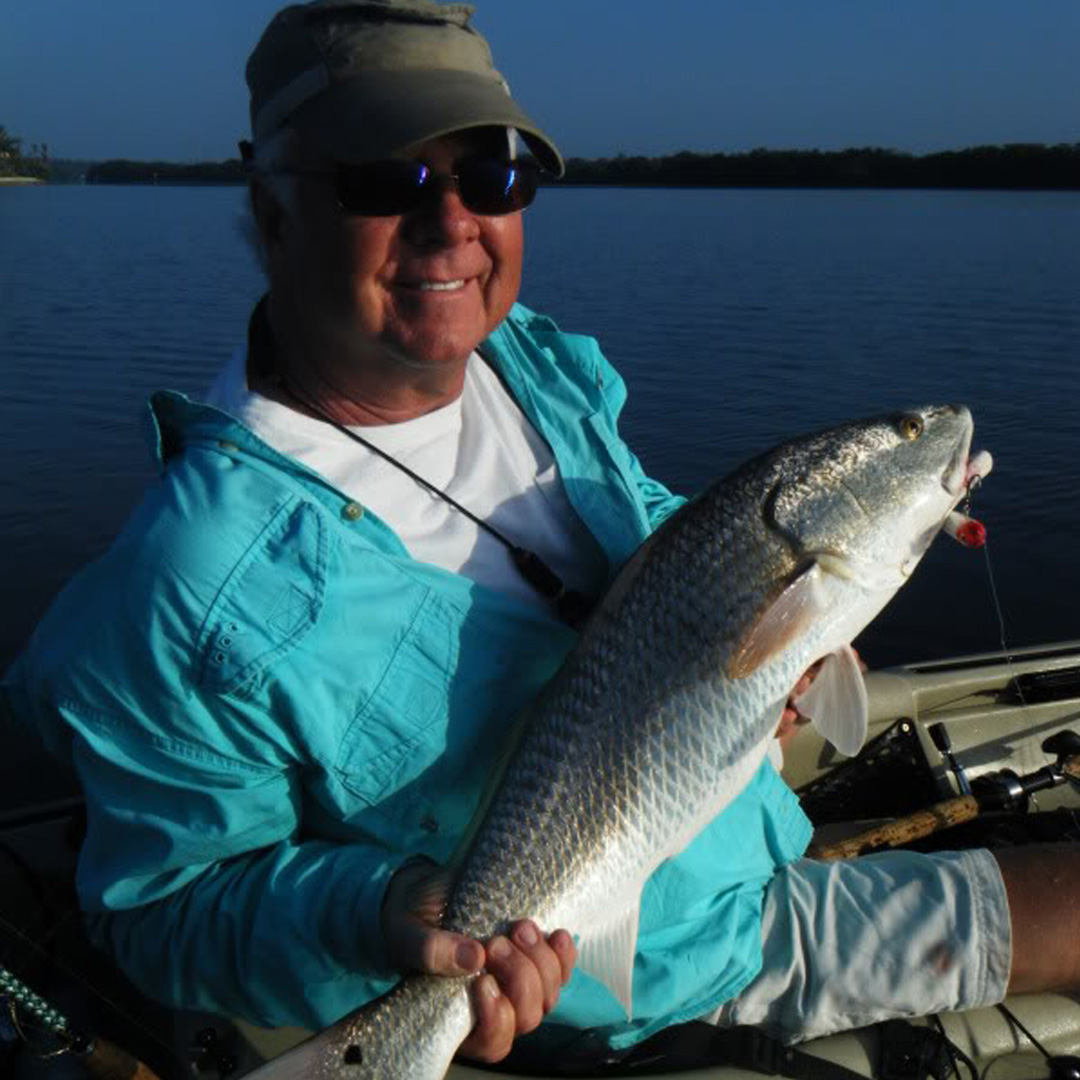 Jason … Thanks for the pictures enjoyed them all very much….
I had the time of my life…. Had more shots then expected and the day was very relaxing and you are a real pro. And I can say that with experience and respect to you. Hope to repeat next year
Be safe,
Dave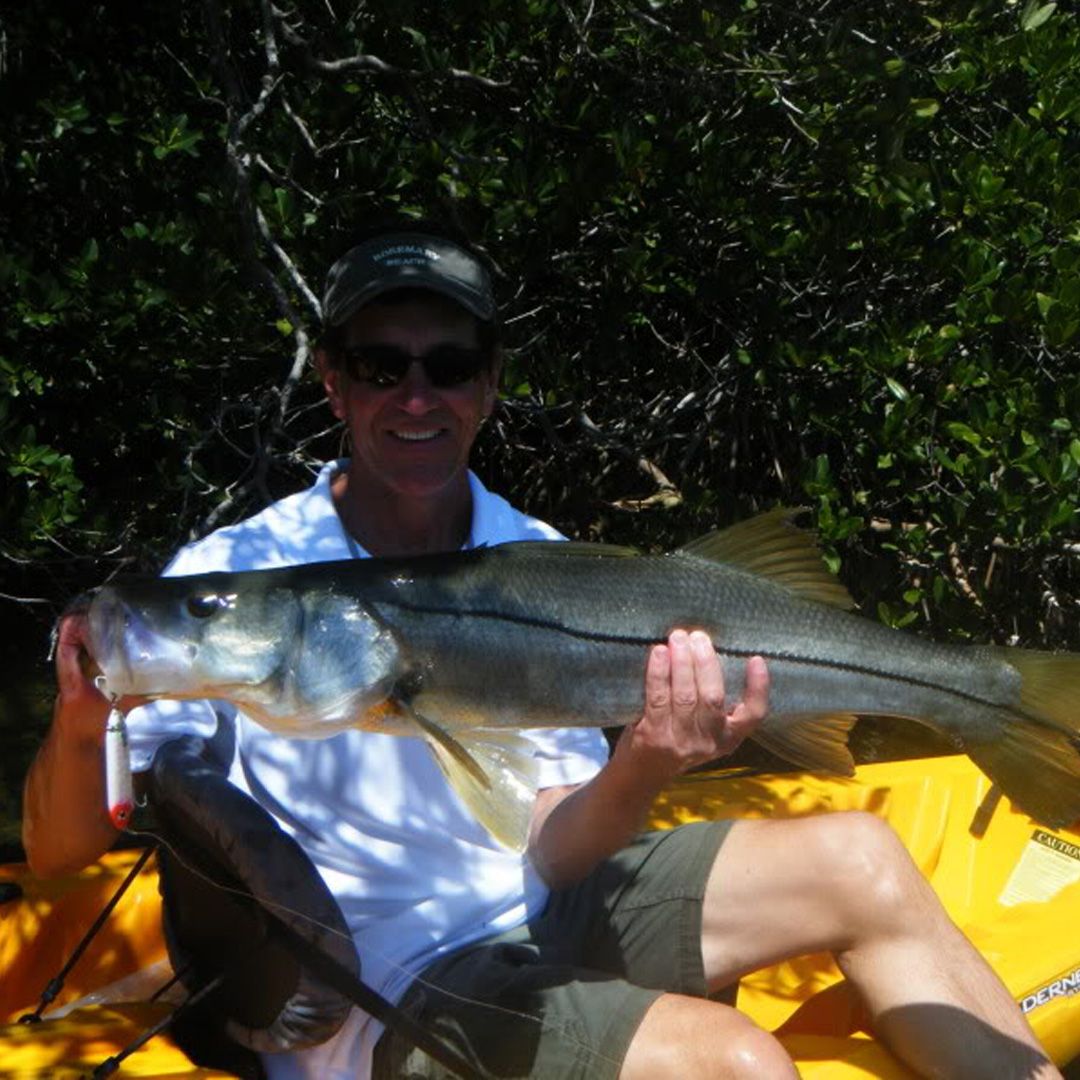 Jason, Thank you for such a great time today. I really appreciated just being a blob on the front of your kayak while you rowed, spotted, and coached.
You do an excellent and most professional job. Mitch's excellent business instincts obviously bled into his search for a guide. I look forward to hooking up with you again.
Please email any photos you have to my address above.
Again, excellent job and thank you!
Stephen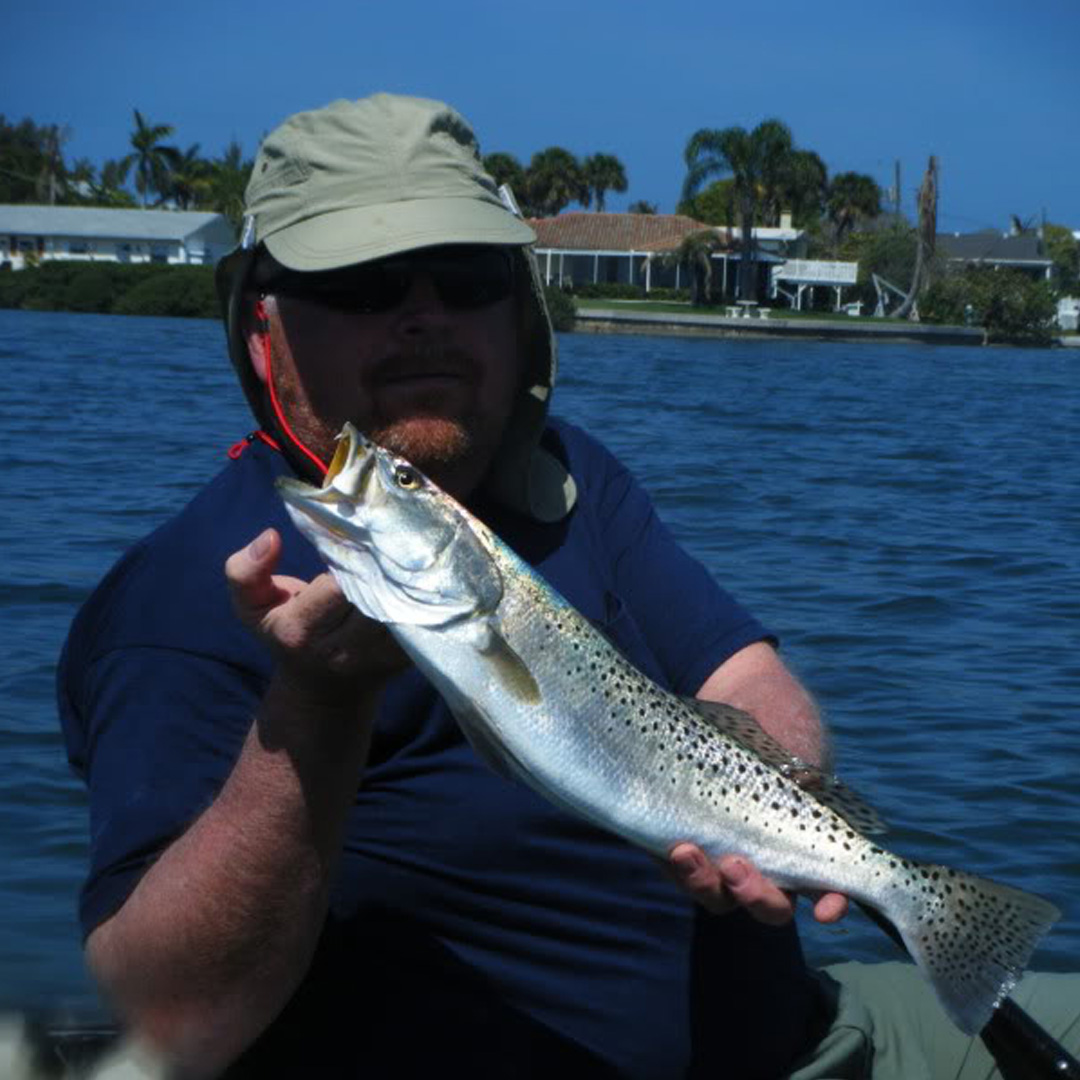 Hey Jason, Just wanted to drop you a quick line and let you know we had a AWESOME time. Both myself and Dave will be back.
Take care and THANKS again. Thank You,
David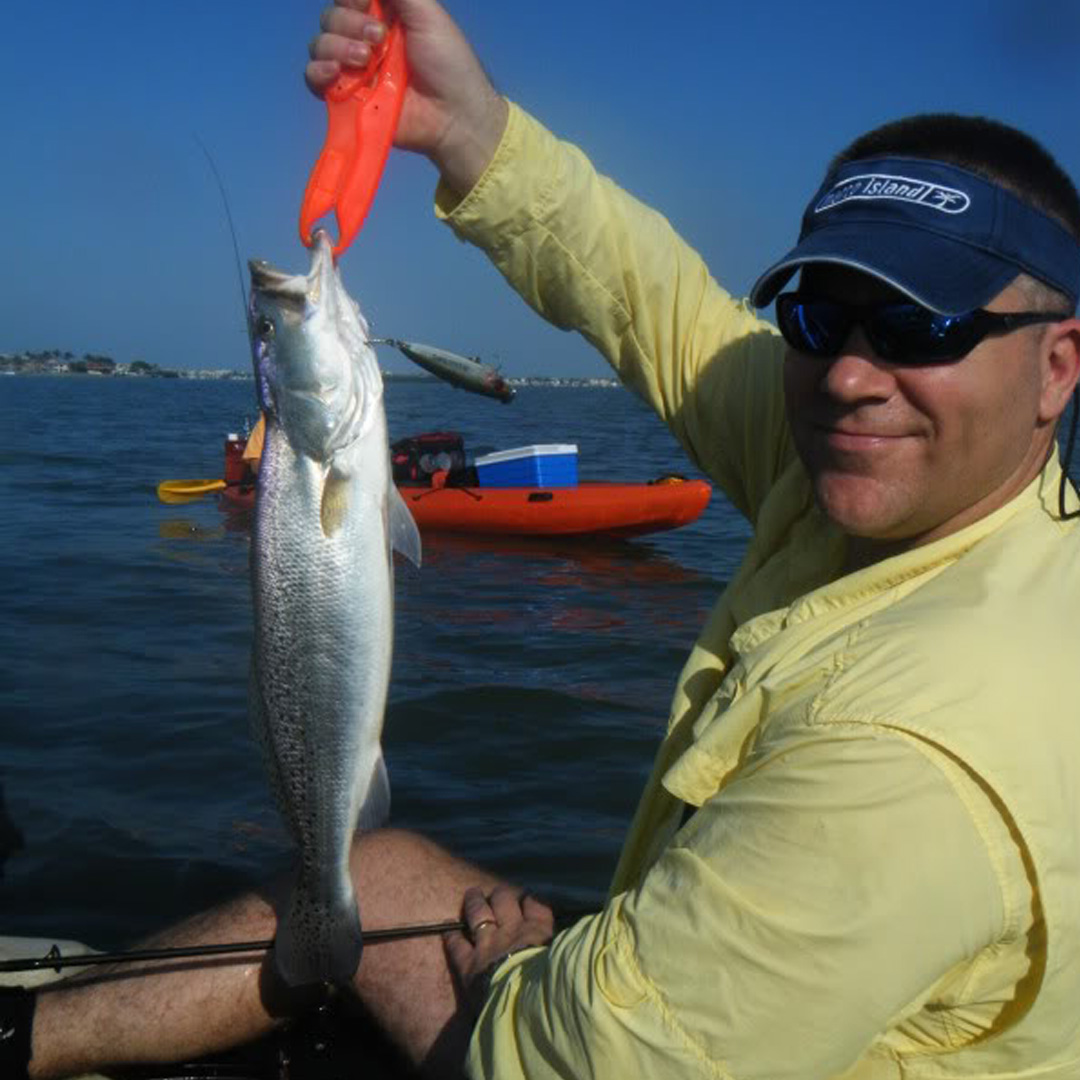 Thanks for your hospitality. I look forward to getting back out with you soon. I definitely want to do the night fishing and some Poon fishing when they get in the bay. Thanks again.
Josh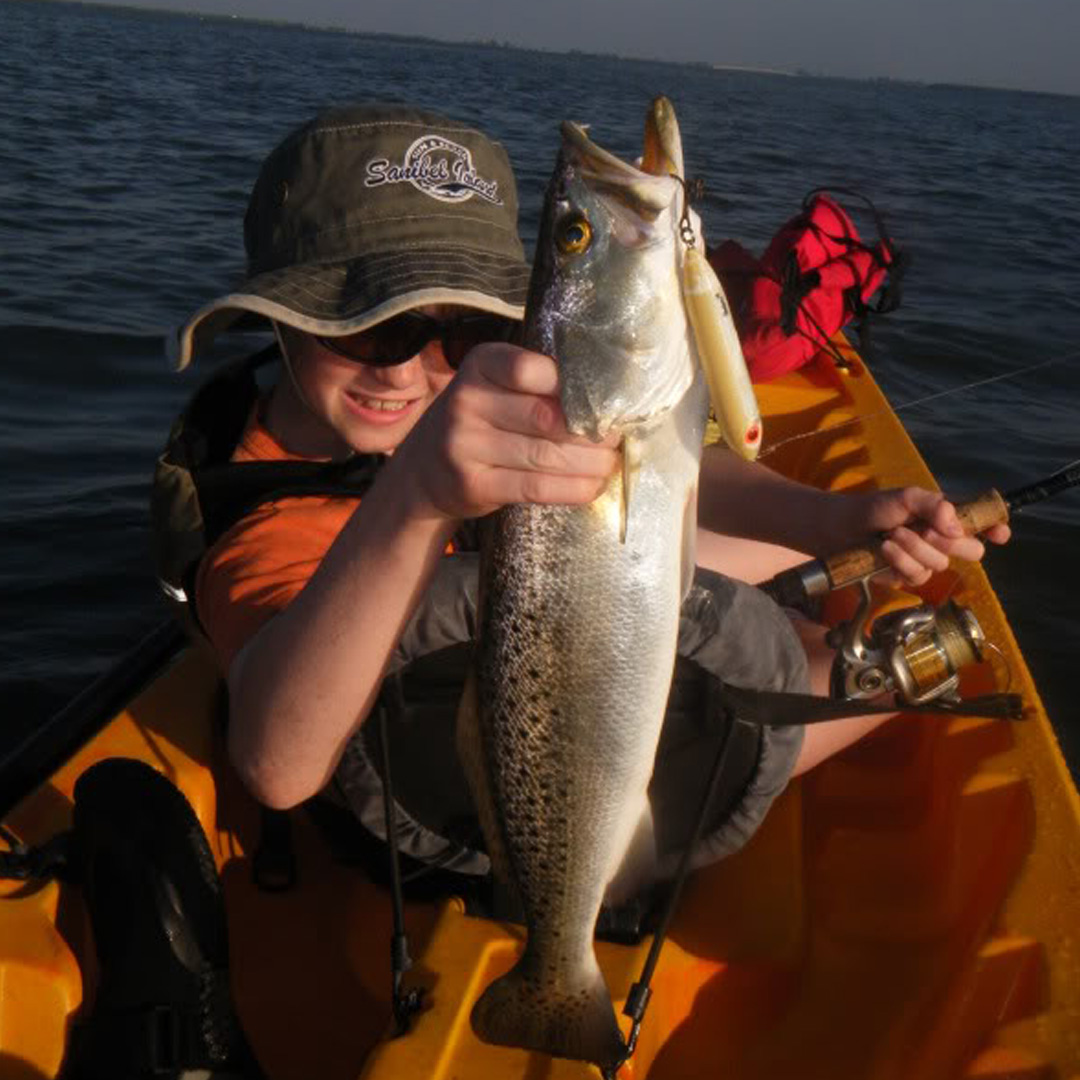 "Had a great fishing outing, and Jason was able to compensate us last minute for a birthday fishing outing for my son. We had a wonderful time and my 10 yr old enjoyed the trip immensely…no better time spent with your son and with good company, fishing with Capt. Jason. He is great with kids, professional, friendly, and careful to explain and coach both young and old. We had a great time catching trout and bluefish on a 4 p.m. until sundown session. And as an added bonus, Capt. Jason sent us home with a mouth watering, fresh grouper fillet from an earlier trip that day, along with our catch that day, even though we catch and release most of the time. Fantastic time and highly recommended to book a trip with Capt. Jason!"
We will be in touch, and thanks again Jason.
Erik
Hi Jason, Thanks for the pictures. I did not realize the slam either. I should have bought the t-shirt. We had a great time in Florida. My son and I caught some mackerel and a trout and whities? off the pier.
I enjoyed the kayak fishing as well, even though fishing wasn't great I do appreciate how hard you worked to find fish. I will be a fan of snook and redfish for life. We stopped at the power plant to see the manetee and saw a lot of sharks, redfish, and a huge 9-10′ tarpon right under the dock! I will contribute to trip advisor and recommend you to family and friends.
Have great season, Jeff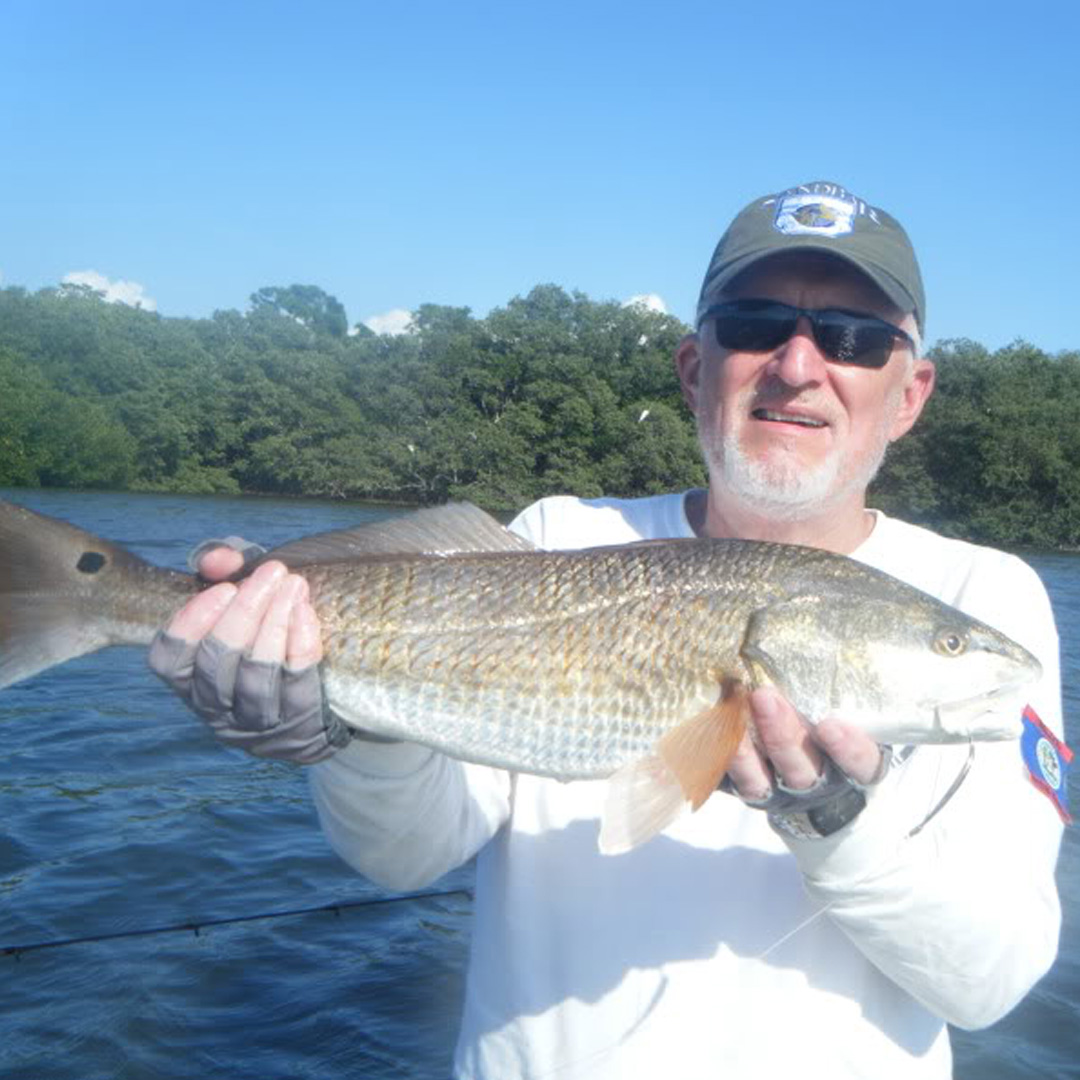 Jason, Really had fun yesterday, as this was my first at kayak fishing! While not as productive as one would have wished, as they say "it's fishing not catching". Perhaps a future visit in the month of April will be the ticket?
Thanks for preparing the basis for last night's dinner…the redfish was delicious! I am looking forward to 'tacking' those pictures of the red on my wall in my office with other 'catches'.
I'll keep an eye on your web to keep track on what's happening down here, who knows I may even check out Facebook?
Best regards, Russ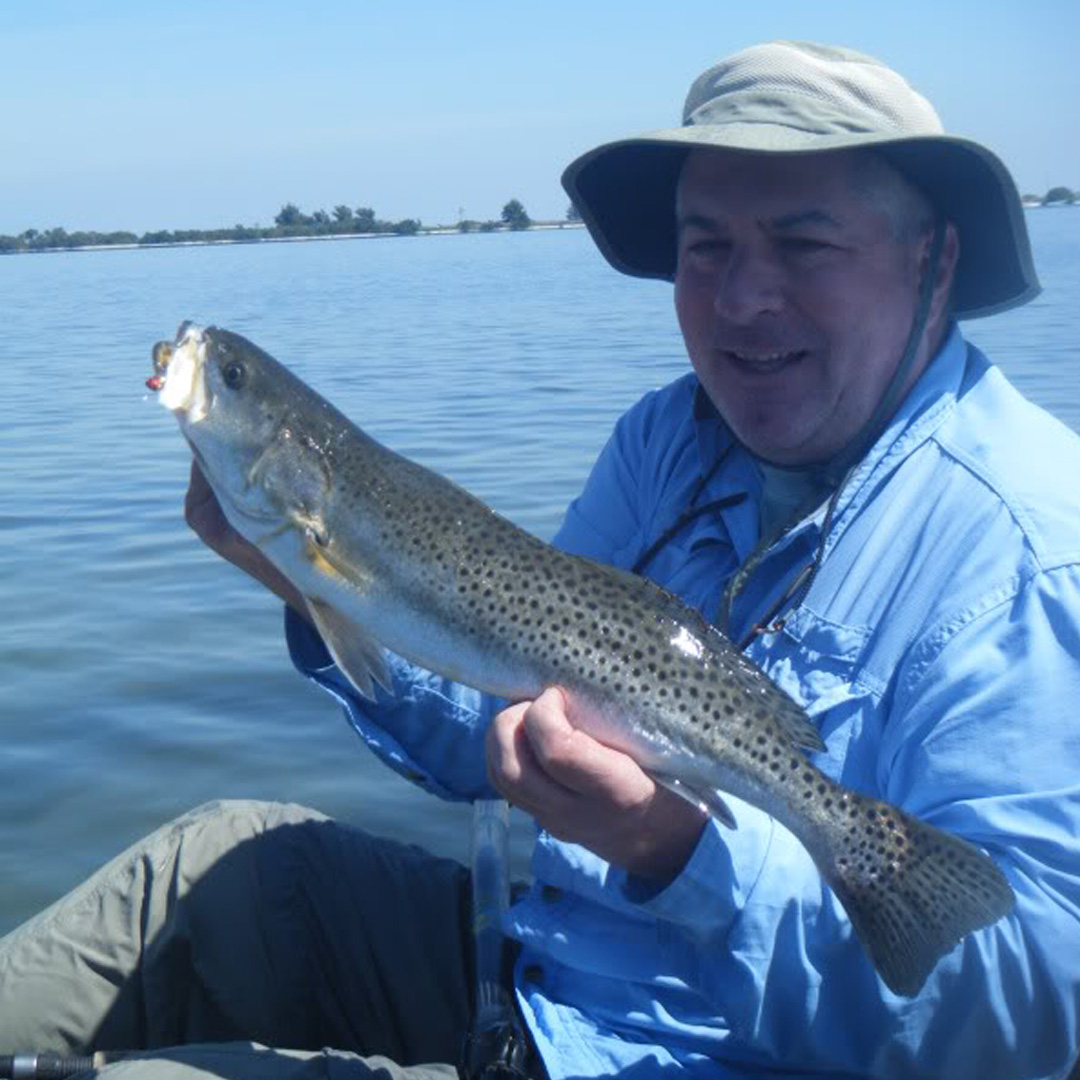 Jason, Thanks for the pictures. Yes it was a good day, would have been better if we caught some of those big reds. I know why we did not catch any of the big one's you needed to wear the big hat. I'll use you again if I make it back down.
Regards, Mike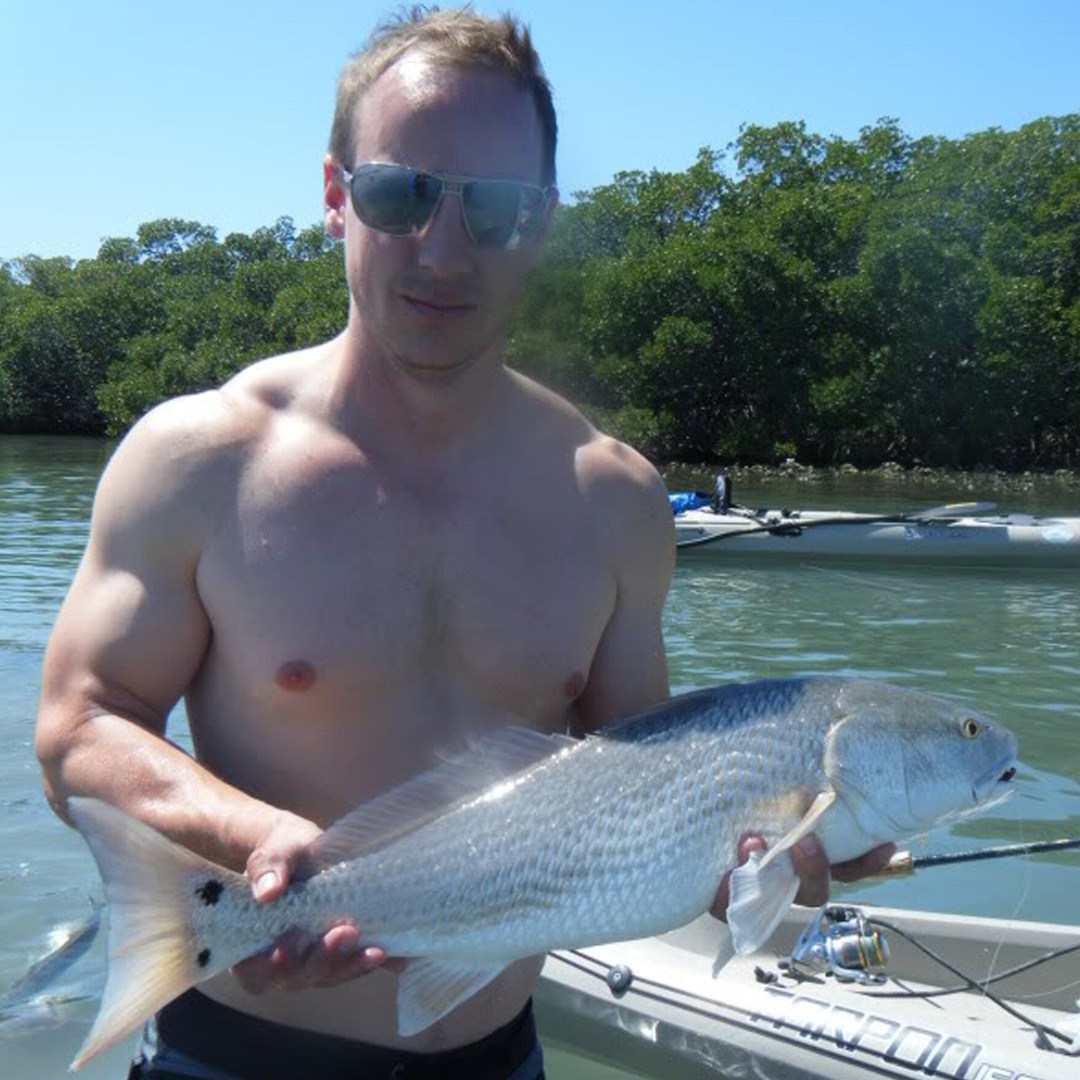 Thanks Man! It was a blast… we will hit you up for some tarpon in a couple months…
Dave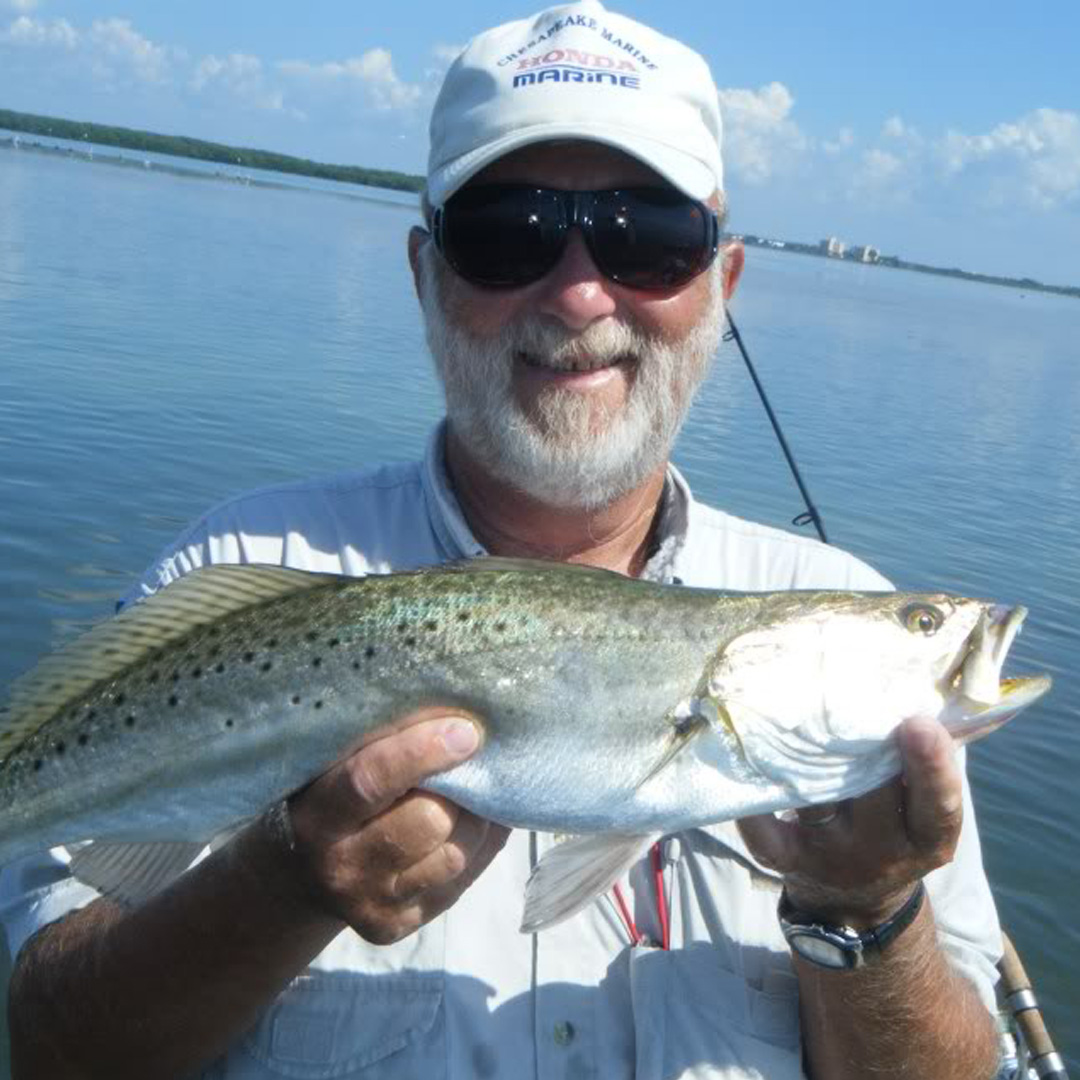 Hey Capt Jason,
Thanks for the many great trips we had over the last year catching big lady trout and reds. I was just about to give up on Florida fishing until we started fishing together. You have really been super patient teaching me, my grandson and the friends we have fished with how to catch big fish in the shallows using your secret "flutter" technique. "It's all about the flutter". It took me a couple trips but when I finally caught on I remember catching 17 nice trout in a row.
We are really looking forward to many more great fishing adventures!
Fair winds, calm seas and good fishing!!
Dick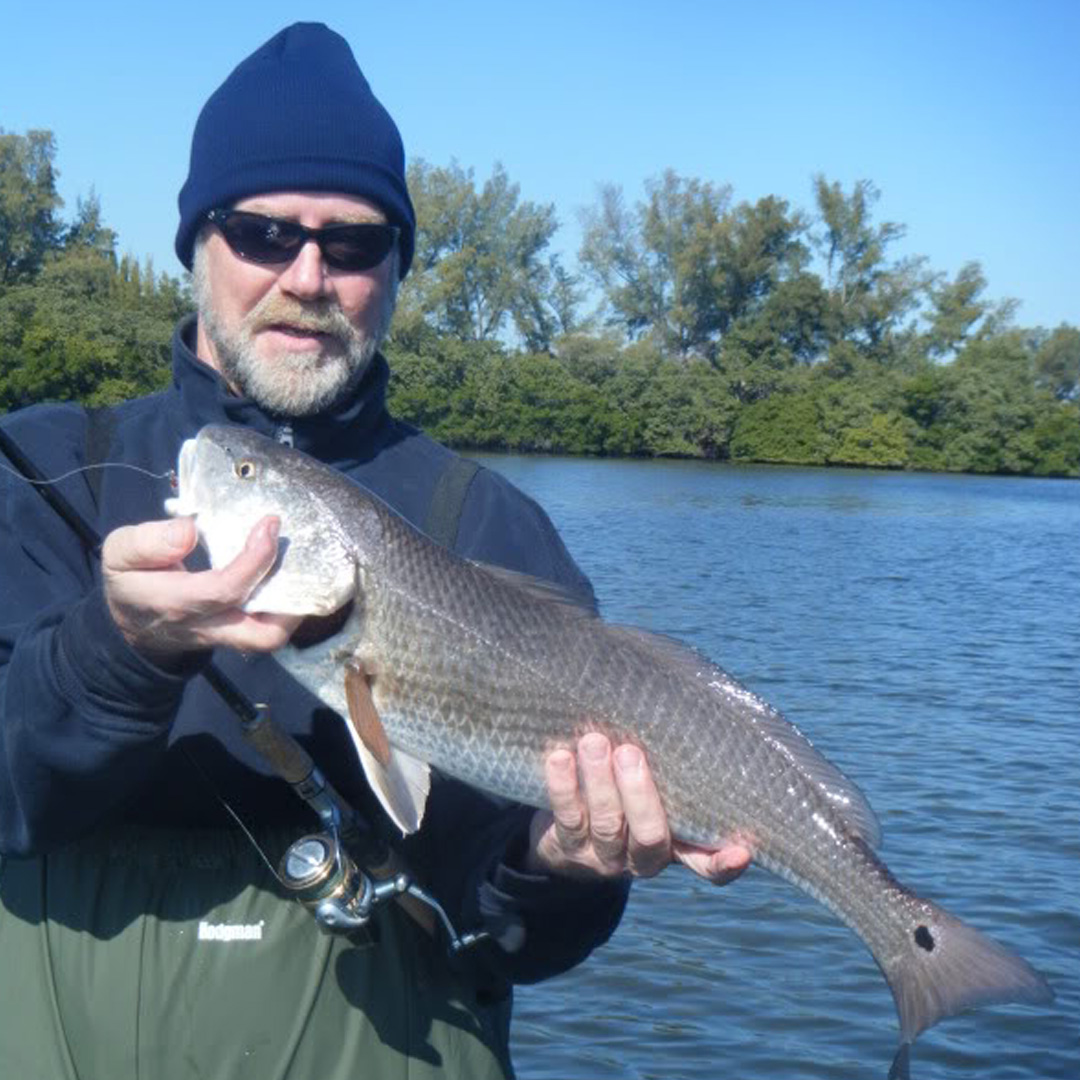 it was a real hoot!!!.learned I need to practice working a jig and never ever buy cheap waders. Thanks a ton it was great! Do you have any flyers or such I can put in my shop?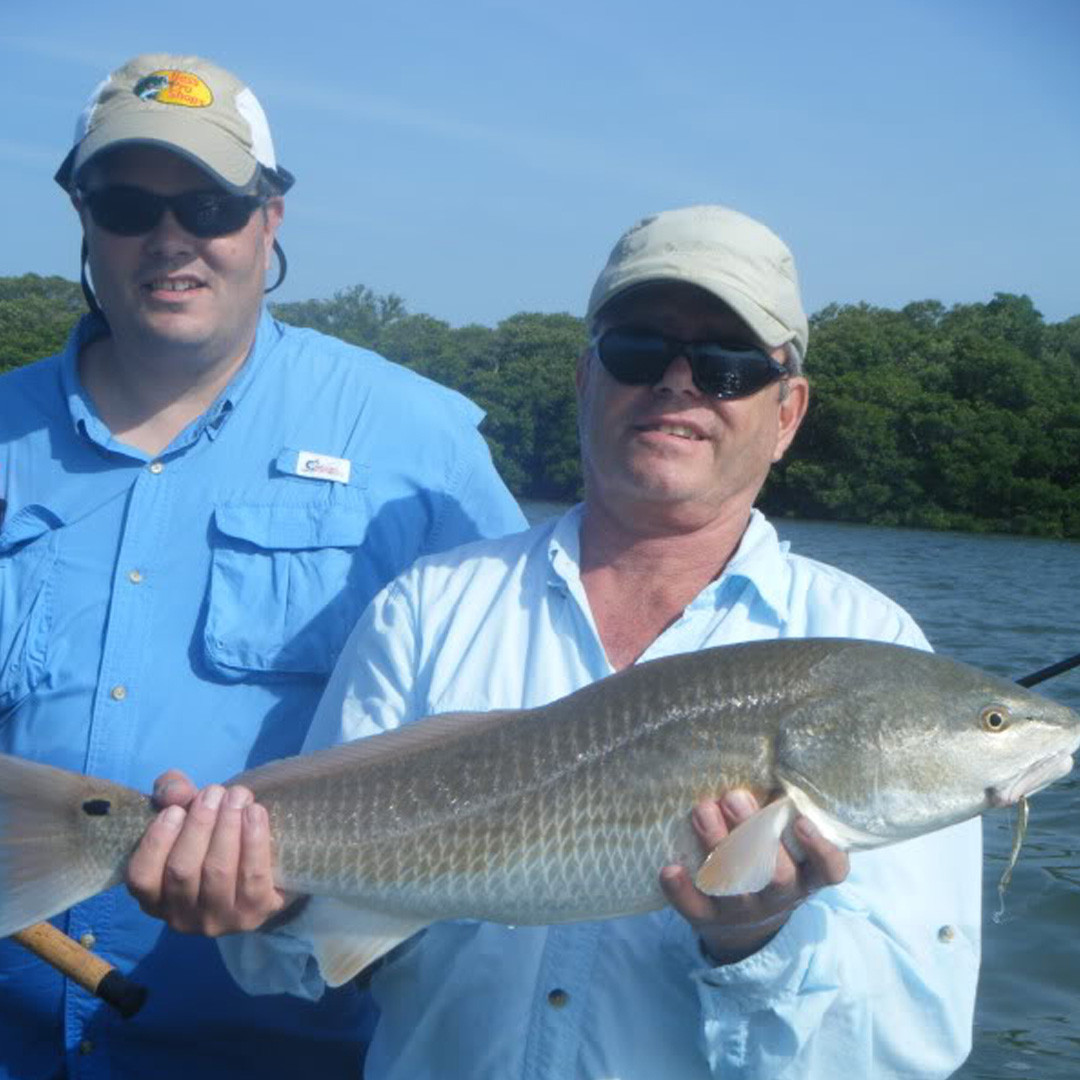 Jason thanks for a great fishing trip. The kayak, fishing gear, fishing tips and knowledge, along with your conversations made our trip a memorable one. My son Michael and myself are still talking about it. The pictures you took and put on your web site are great, we tell everyone we know, that has an interest in fishing to go on line and check out our pictures and your web site.
We look forward to seeing you again during snook season.
Bruce & Mike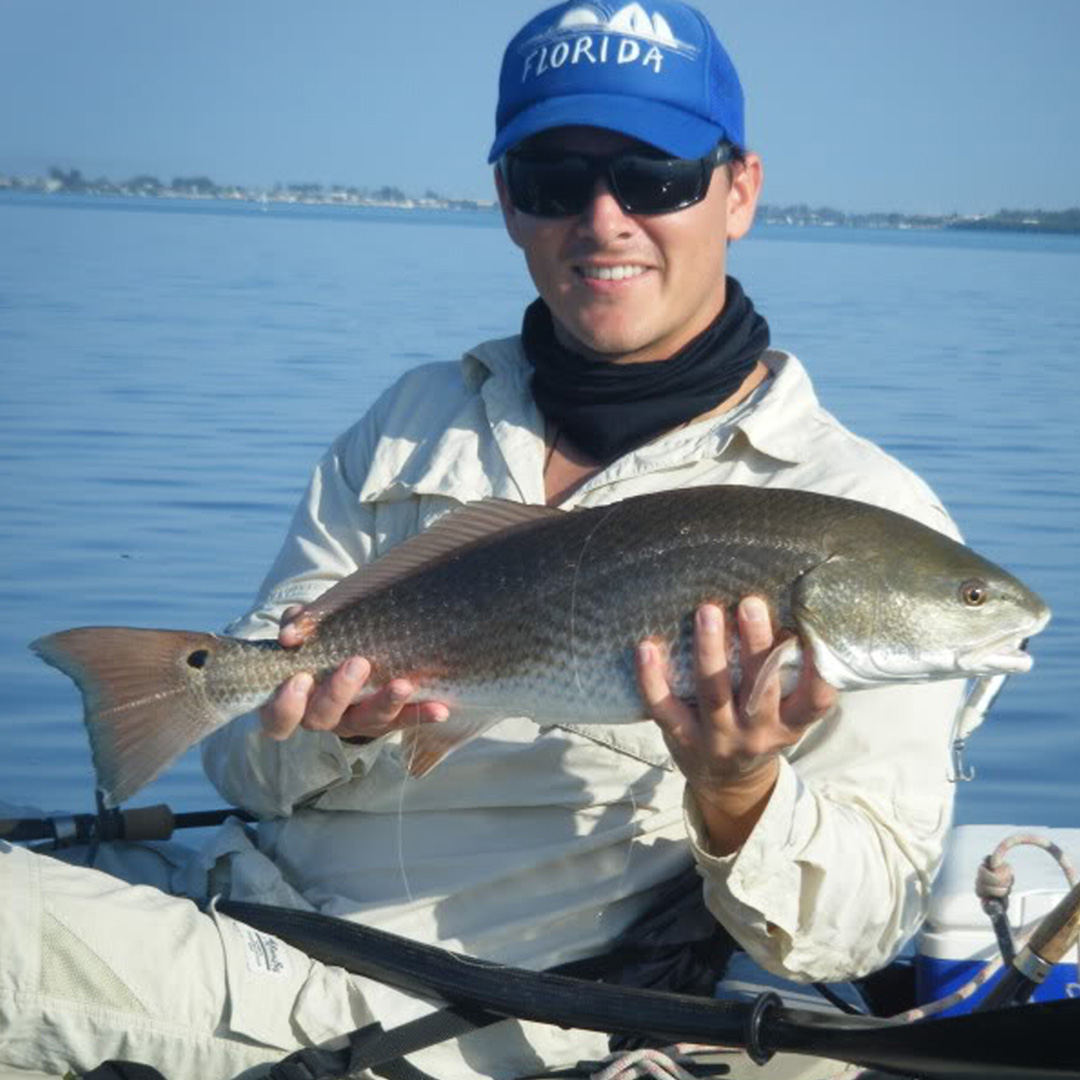 Jason is definitely one of the most onto it and dialed in guides in SW Florida right now. His knowledge of the gulf fishery from open water to shallow flats is second to none. For those of us that have moved away and can only fish once or twice a year his knowledge of where the fish are holding is priceless. If you live in SW Florida and would love to learn more about inshore kayak fishing or are from out of town and just want a relaxing day on the water catching some fish Jason is the man for you!
Mike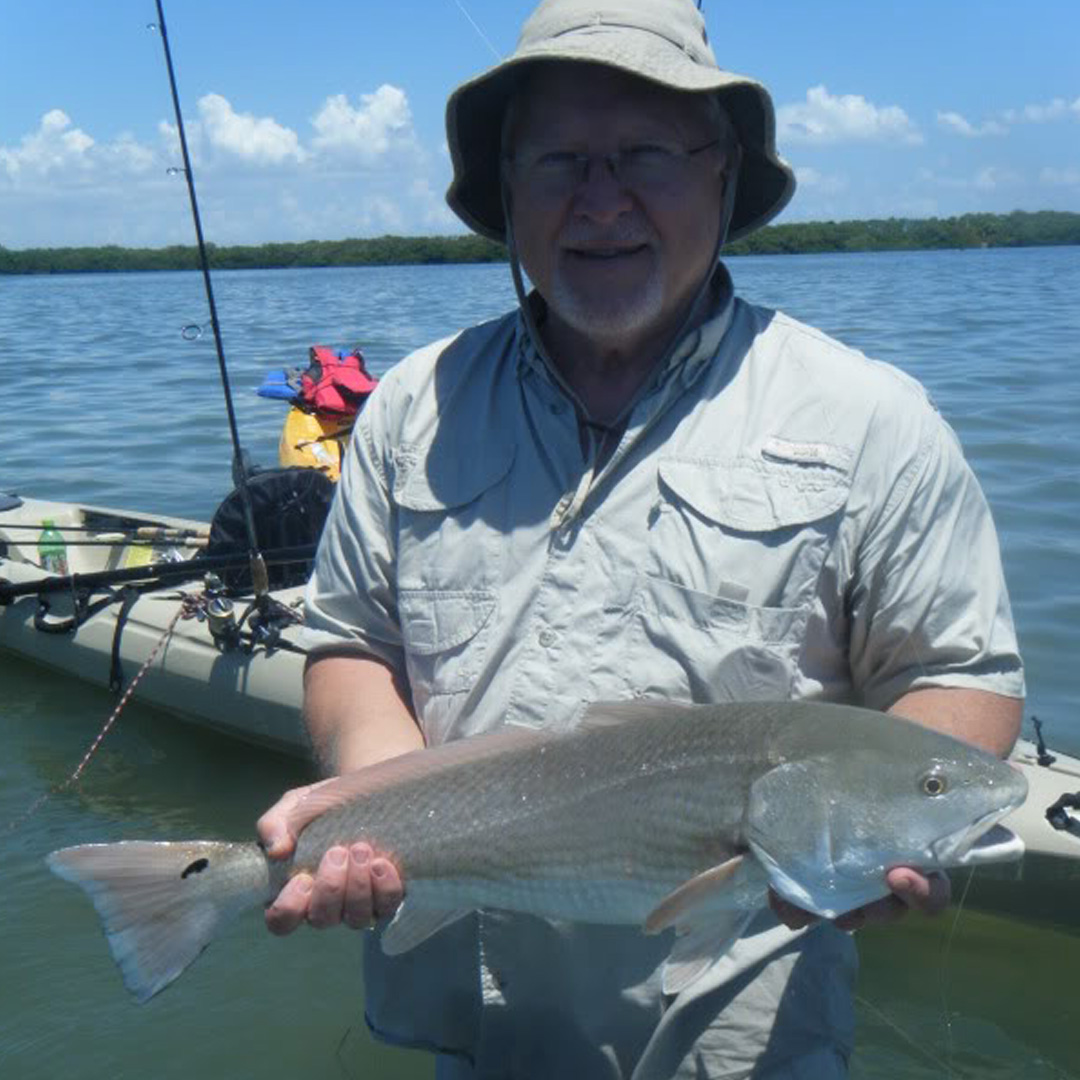 Jason, Thanks for the GREAT experience and the training! Its not a matter of if I get a kayak, but when. We really enjoyed the whole fishing trip, great weather, great catches, and a great captain. Those HUGE reds were soooo fun to catch.
John Mehner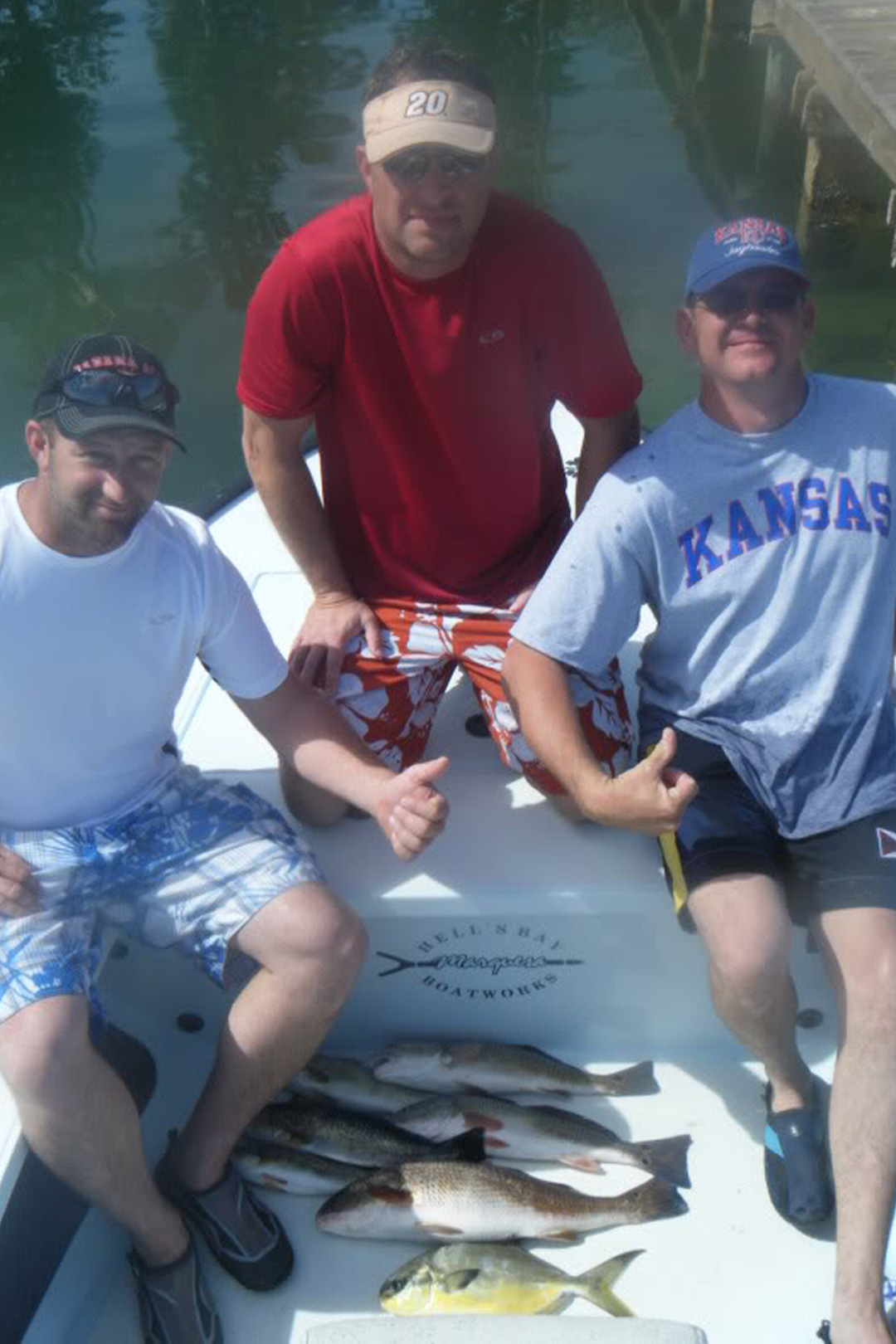 'My buddies and I had an absolute blast fishing. Even though we caught a ton of red fish, trout and pompano the one thing that we still talk about was the knowledge of fish and area that you shared with us. We were very impressed that you spent so much time educating us on the different species of fish and their behaviors. We would have never figured all that out in a years time. Thanks again Jason and we are already planning our next trip your way."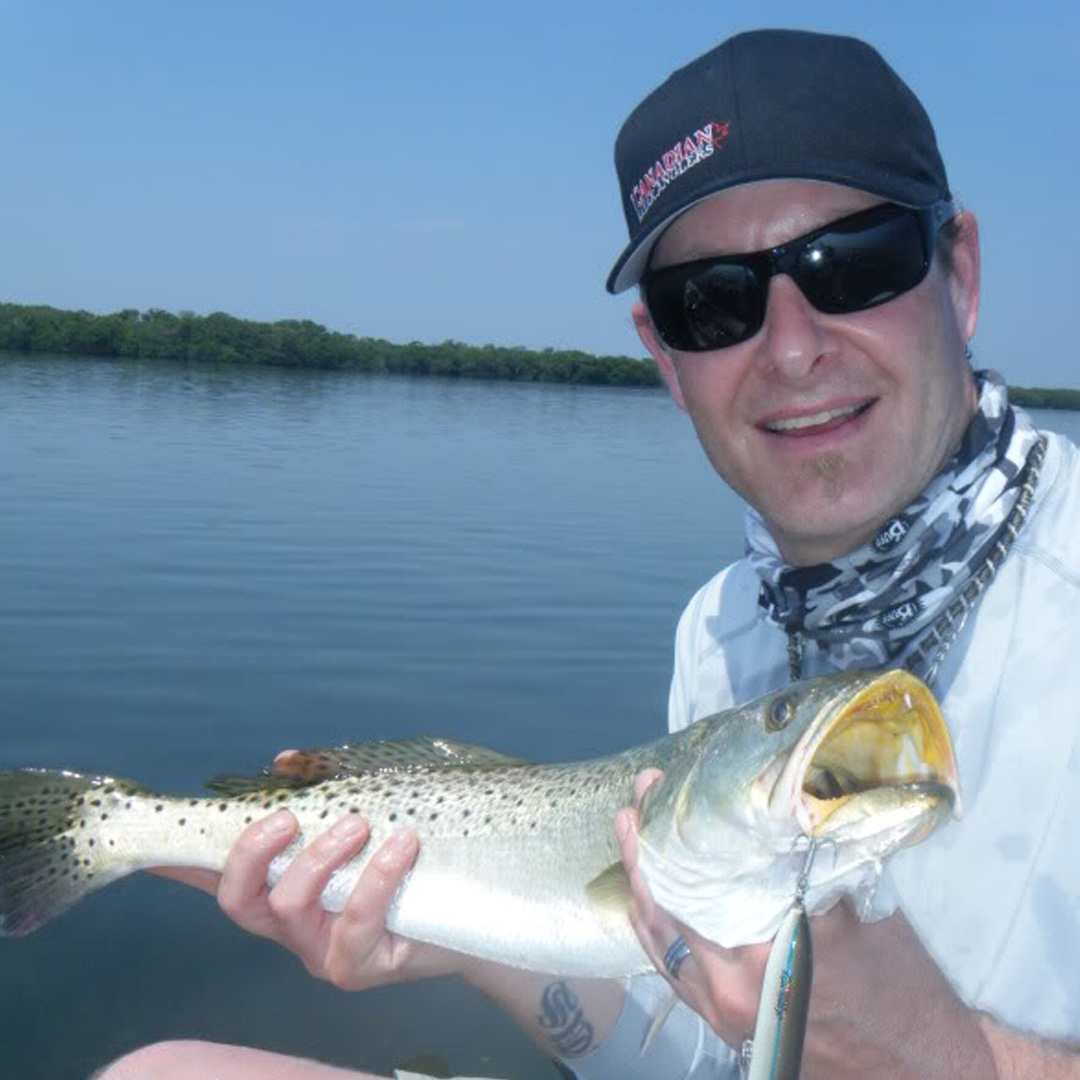 Your a hell of a guide and the day couldn't have been any better. Learning about your ecosystem down here was, for me, the best part of the day. Keep up your amazing work down here. We need more people educated. Thanks for the experience, and memories.
Cheers, Ted Pace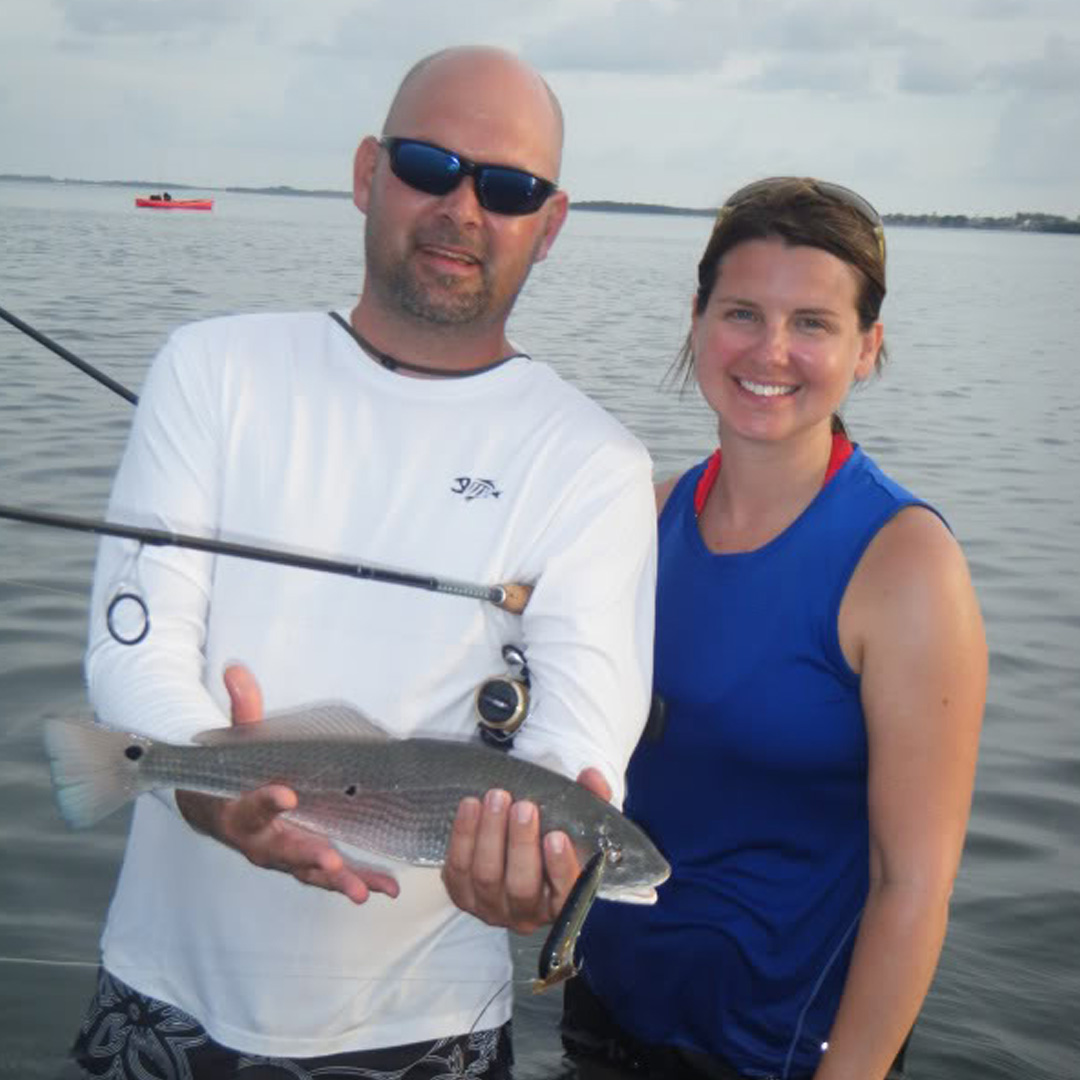 Stacey and I had a great day thanks to you. We did learn a lot and plan on throwin the top-water a bit more because of that! All of our expectations were met and then some fo sho! I promise to "run my mouth" and spread the word about ya. Good times bro, and thanks again!
………..Hope all is well, Brandon!
Jason, I truly appreciate your super laid-back attitiude, patience, outdoor professionalism and just plain fun I have fishing with you everytime! I also talk about you to anyone who is interested in fishing the Tampa Bay area and will do all I can to help your business grow! Keep up the great work and thanks again for a memorable trip and b-day!!!!
Dion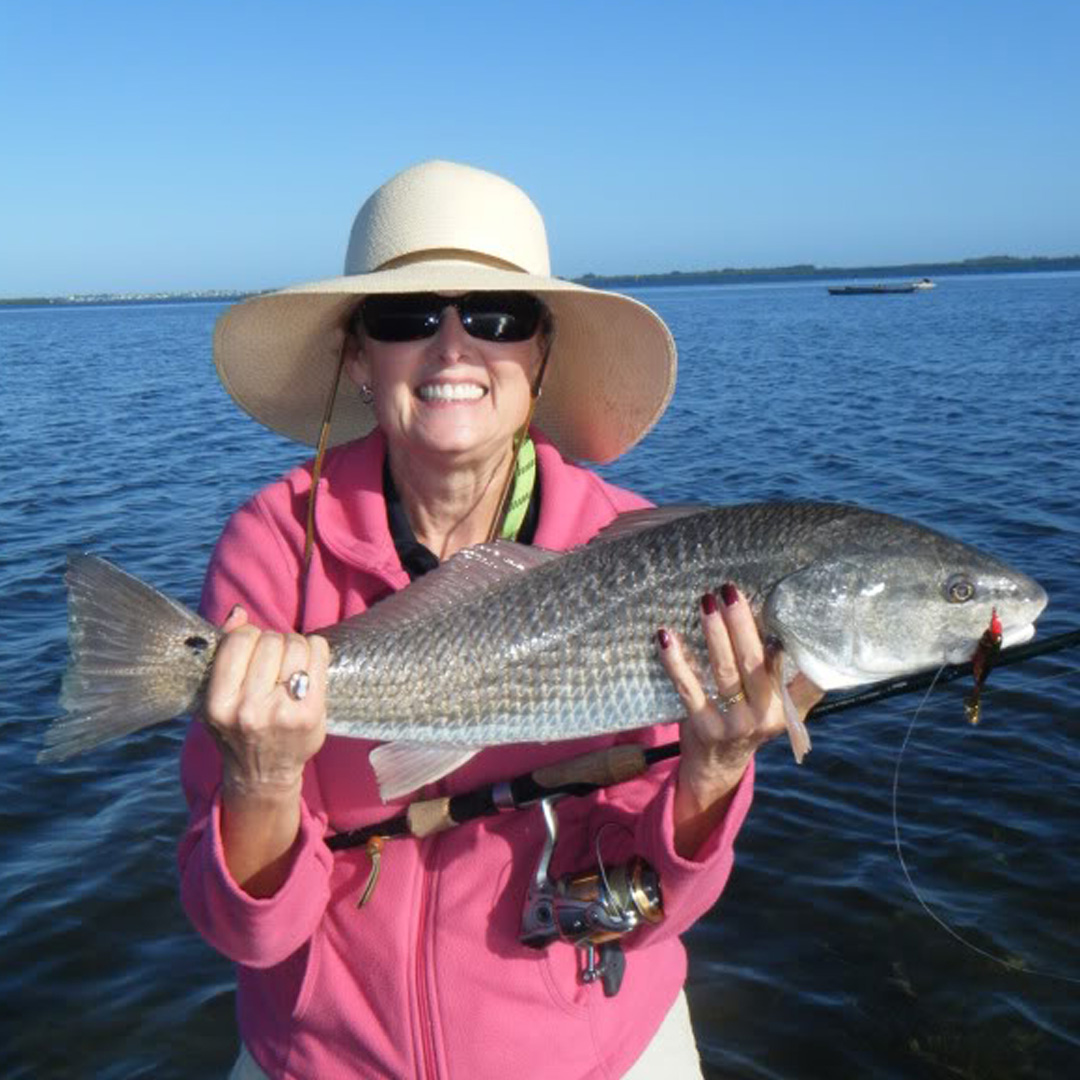 Jason, Thanks SO much for a fabulous intro to kayak fishing in the bay! I'm still trying to process everything. I hate I ran out of steam before catching the "big one", but I'm anxious to rig my kayak and try it again. I didn't get to have my fish dinner last night as I "crashed" when I got home, but blackened redfish is on the menu for today; I can't wait! Thank you for the pictures! You really provide a complete fishing experience – start to finish!
Thanks again! When I gain more skill, I'll sign up for Capt. Jason's Intermediate class!
Debra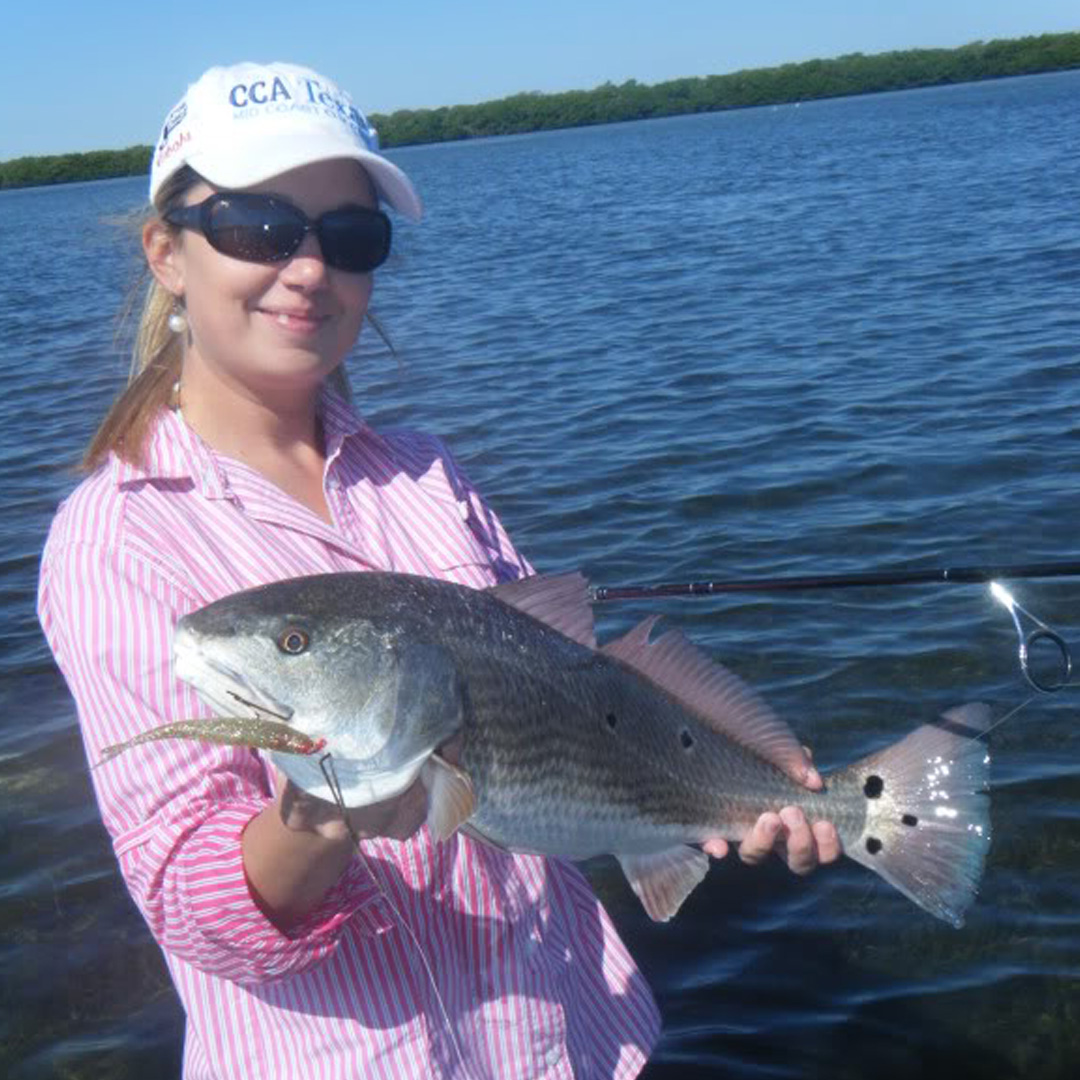 Jason, Thank you so much for a great day on the water after a long week of business in Florida! It was the perfect ending to my long visit there. I have fished many waters in my travels and cannot tell you how much I enjoyed fishing Sarasota Bay with you. You are by far one of the best and most patient guides I have fished with. I have fished my whole life with little experience in sight casting as our waters in Texas are not as clear as yours and I really learned a lot from you! My only complaint is that my arms were a little sore the next day from the tremendous amount of reds we caught, not to mention the flounder, trout and snook! I will be doing push-ups in preparation for Tarpon fishing with you next May!! I cannot thank you enough and will recommend you highly to anyone interested in fishing your waters!!
Lauren, Corpus Christi, TX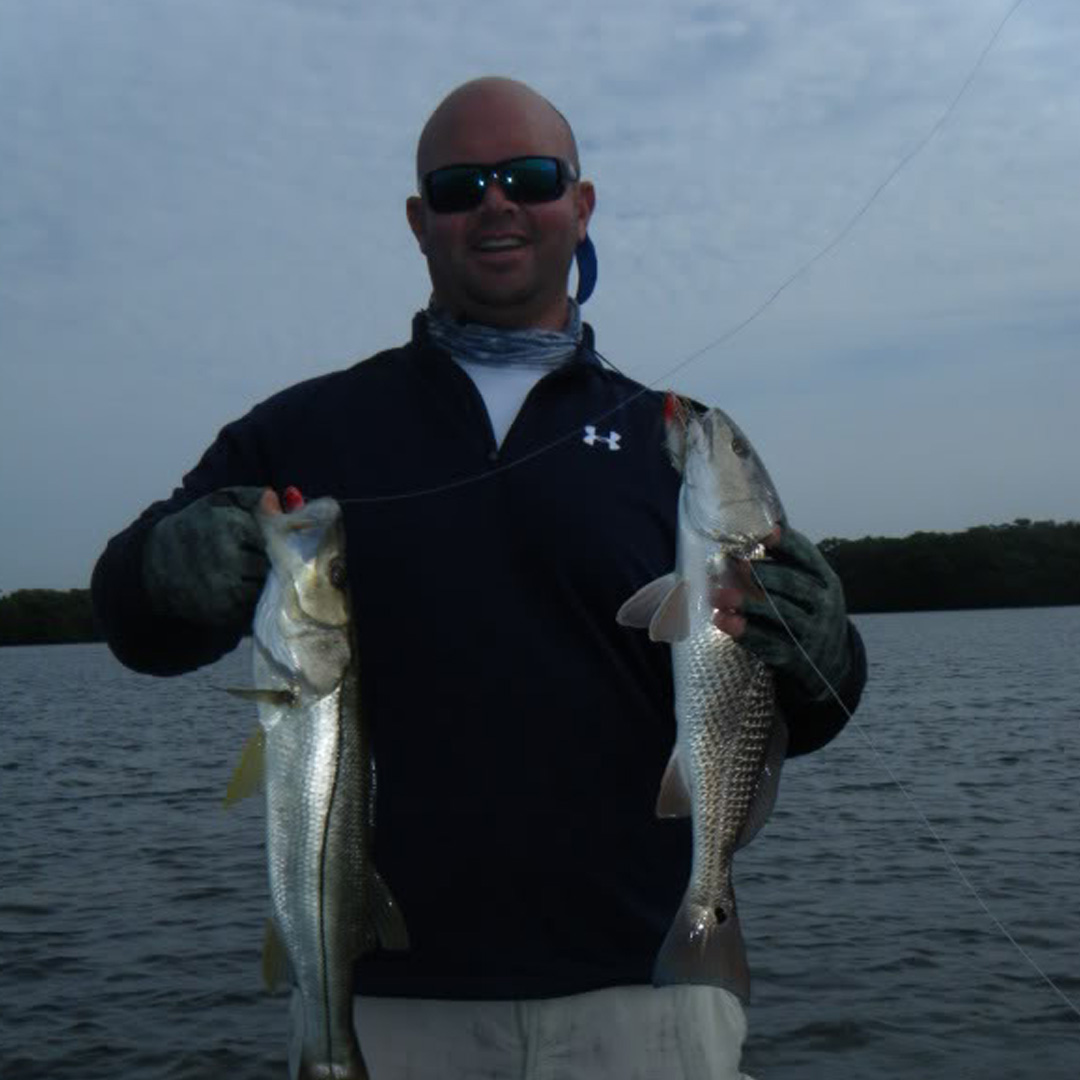 Hey Jason! I had a great time! Thanks for the pics! The fish was awesome – I did it blackened like you said. I need to do this more often. I'll get up with you soon and we'll do it again.
Thanks again! Jared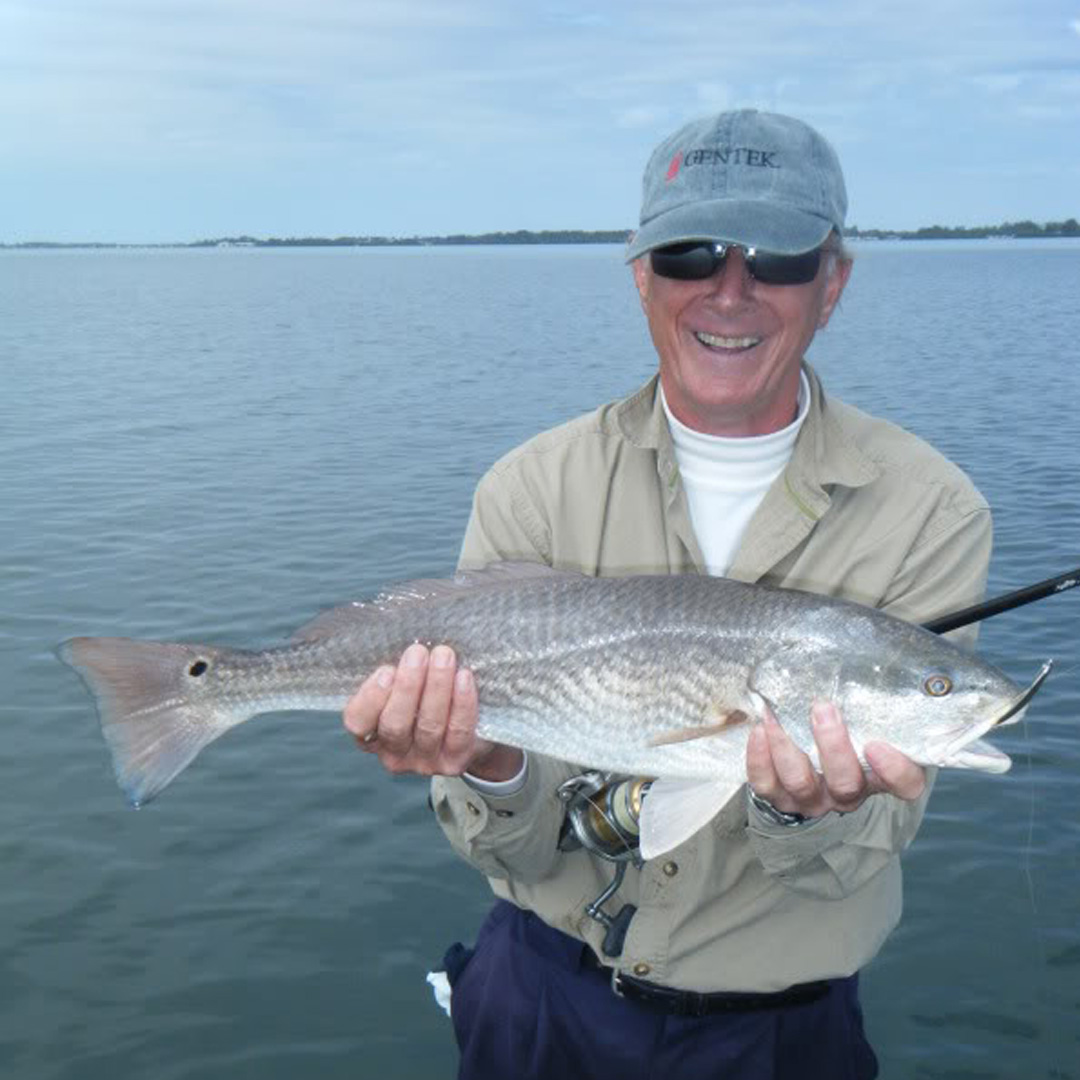 Thanks so much for another great day of fishing. Catching those Snook was awesome. It was quite an adrenaline rush. I appreciate you taking the time to teach me how to use a topwater. I am looking forward to getting out there with you again. I can't wait for Tarpon season. I am sure we will have the same success.
Thanks again. Joe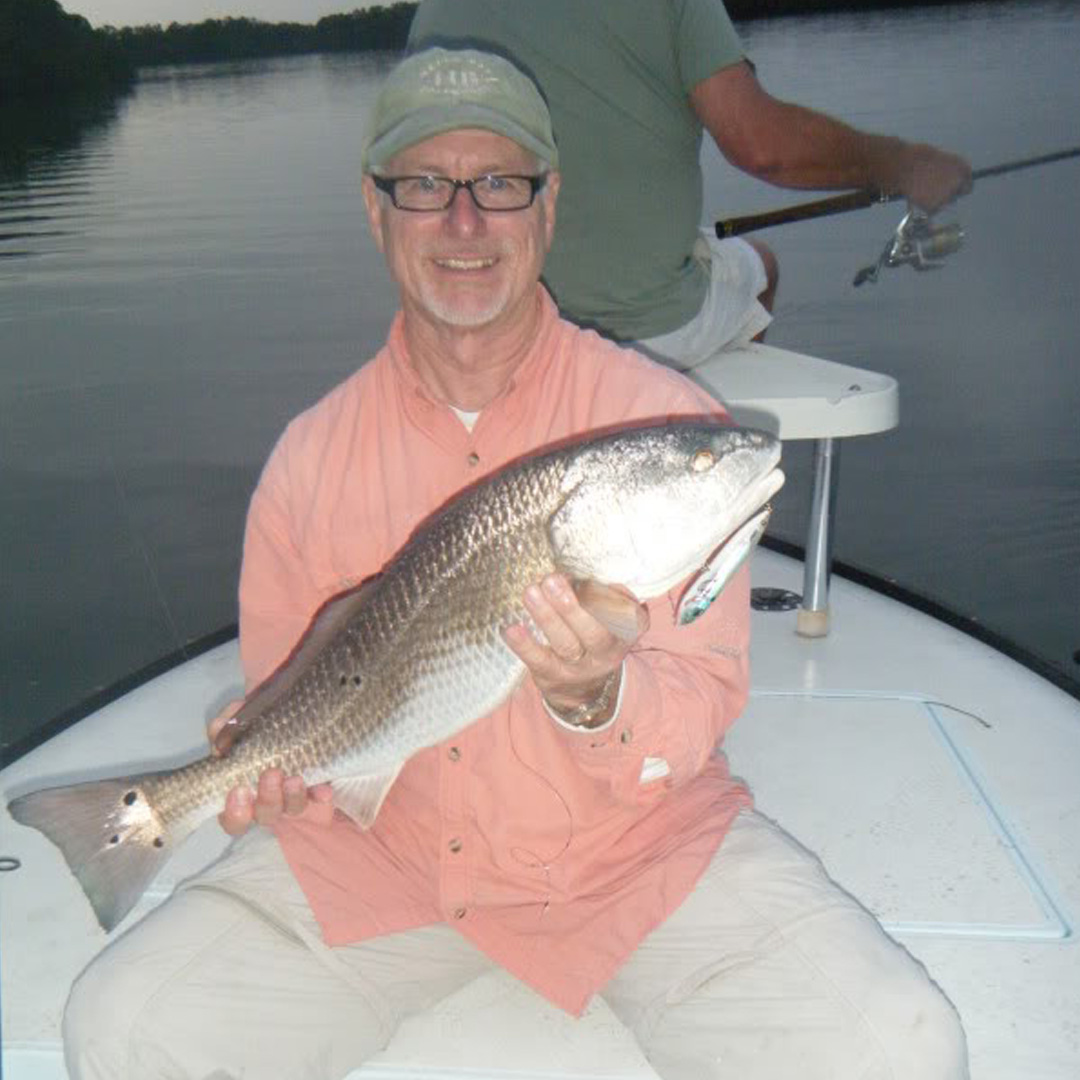 Great day today. Thrilled to have the education. Thanks again, and looking forward to talking Tarpon in May.
Rick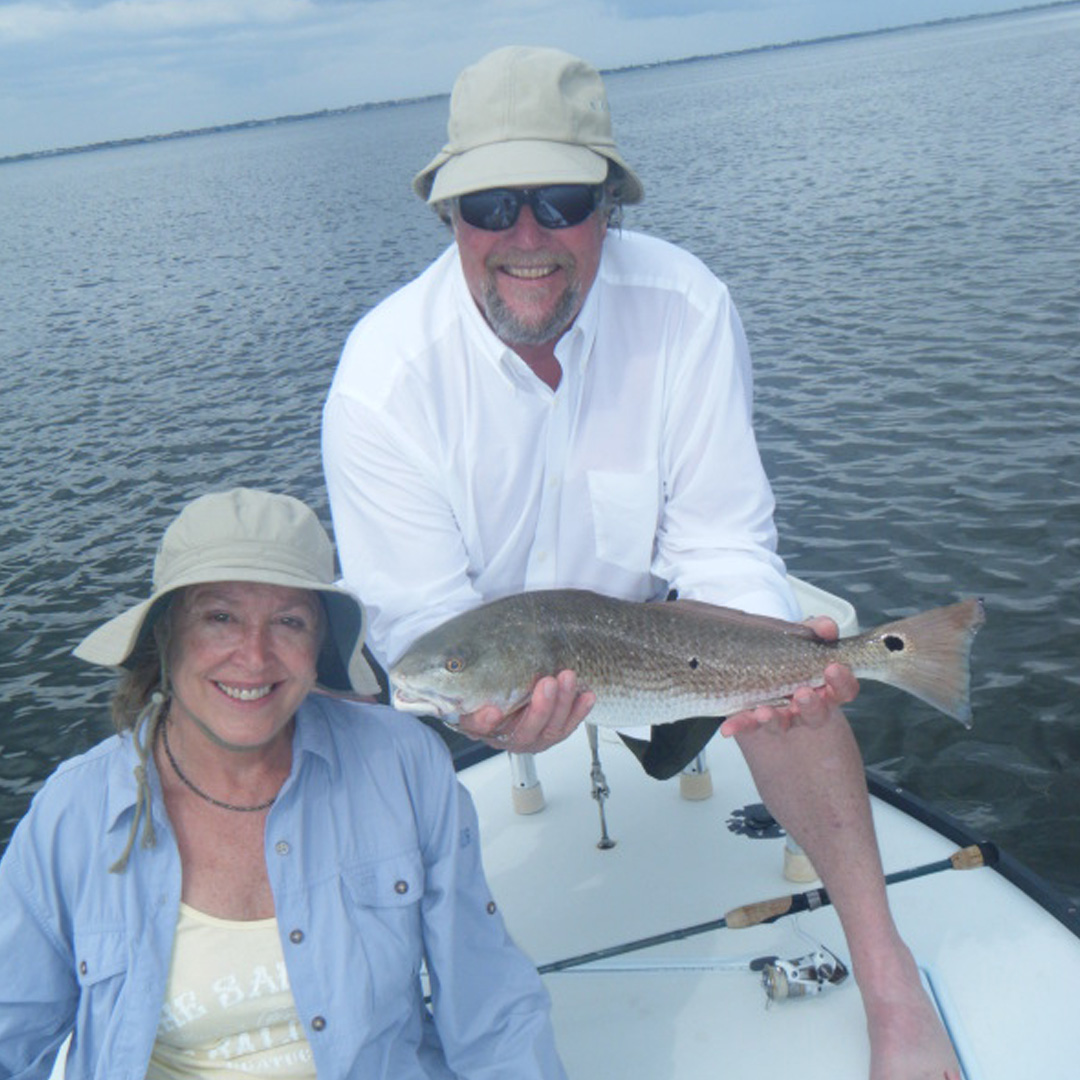 I want to thank you for Tuesday by all means of all the trips we had together this beats them all, I lost count of all the reds I caught and most of them over slot limit being Canadian I have fished for salmon in British Colombia Walleyes in Manitoba, Ontario, Quebec, fish in the Artic and Labrador for Arctic char, New Brunswick, Nova Scotia New Foundland for Atlantic Salmon and this trip will be remember one of the best
Best Regards, Zoel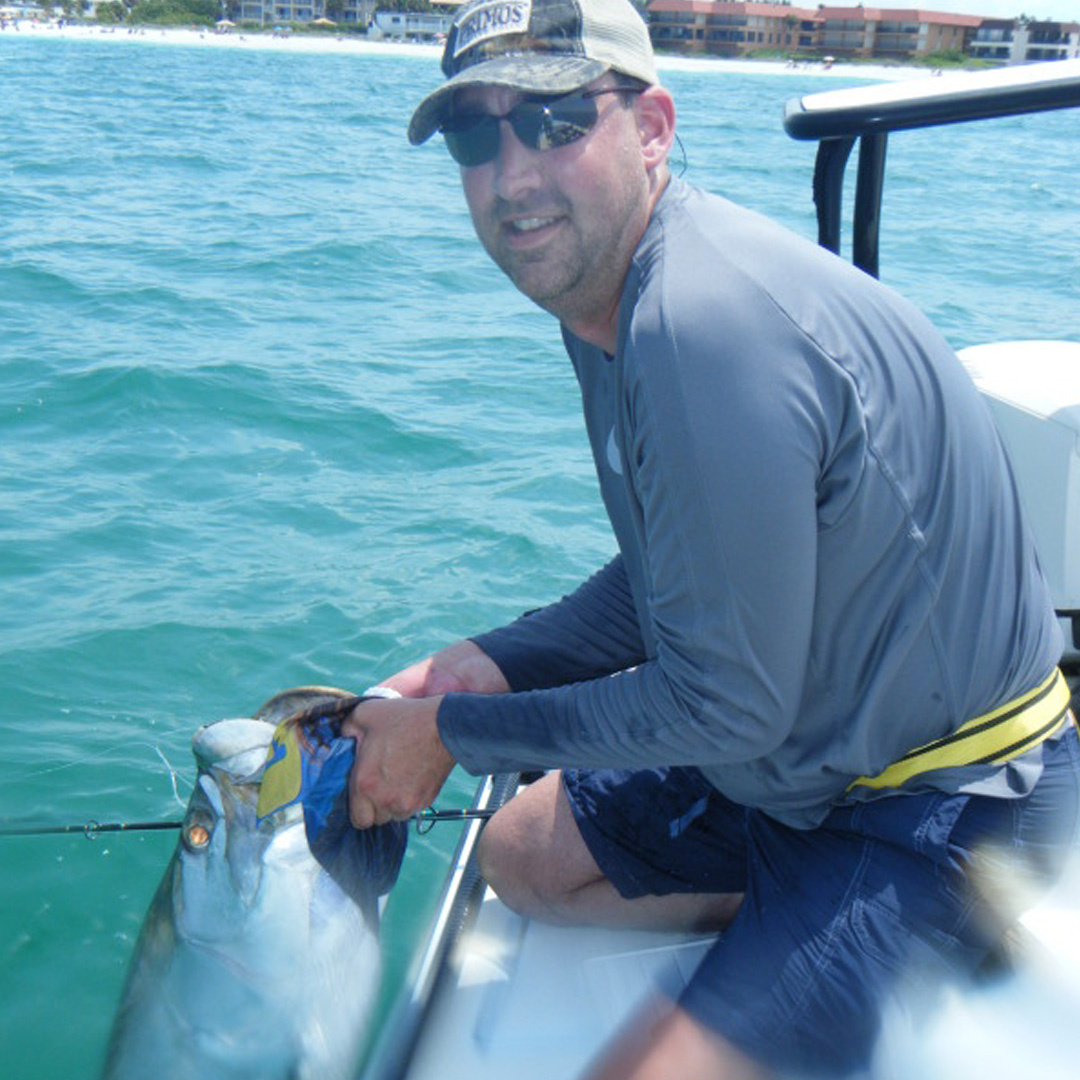 My wife and I had the pleasure to go fishing with Jason Stock the other day while we were in Longboat Key. The reservations were made rather hastily and Jason was able to accommodate us. We both enjoyed his positive attitude, knowledge of the fishery we were in, equipment on board the boat, and most of all, the fish that we caught. You get the feeling right away that Jason loves what he does, and will work very hard soyou come away with that same feeling. When we return to Longboat Key, Jason will be one of the first calls that we will make.
Jerry & Patsy, Durango Colorado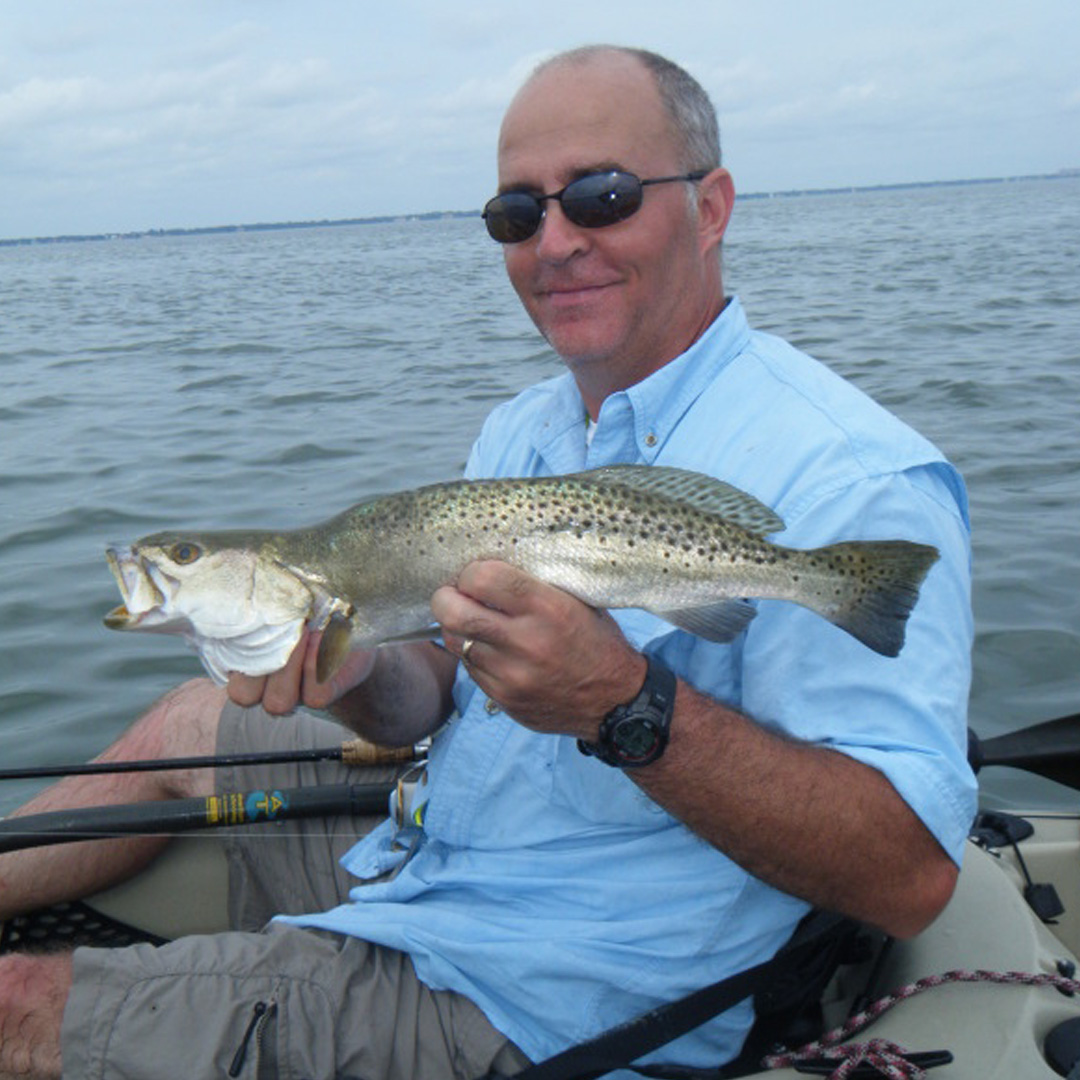 "Jason, Bob and I enjoyed spending the day with you on the Hells Bay Marquesa. The weather cooperated and provided great conditions for throwing topwater baits to big Spotted seatrout and 30+ inch Red drum."
Thanks for the pictures,
Reid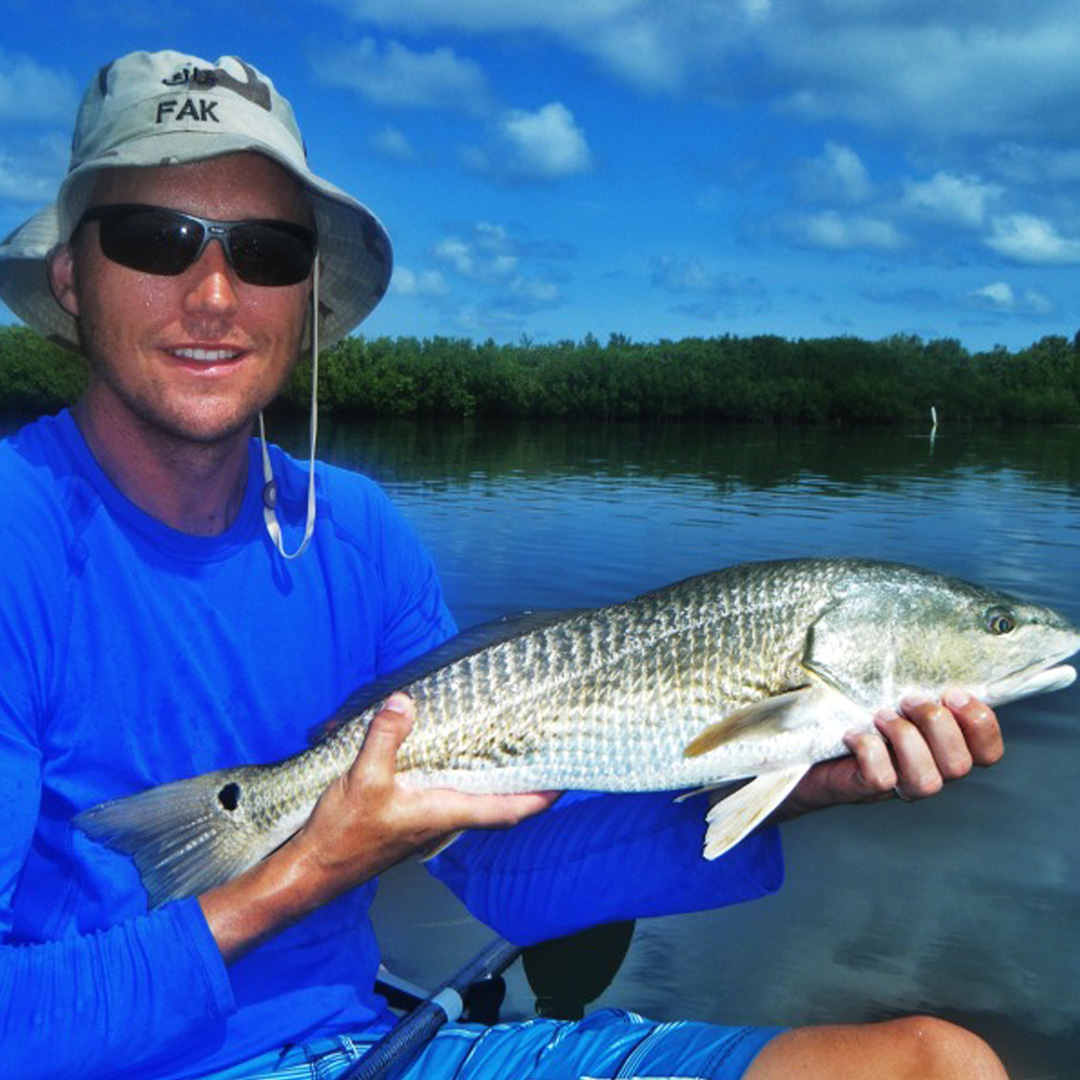 Thanks for the great trip last week. I must say I learned a lot and now want one of those sweet yaks!
If you have any of the pics you took, please shoot me a copy.
Thanks Again and I will be in touch next time we come back to Florida.
Don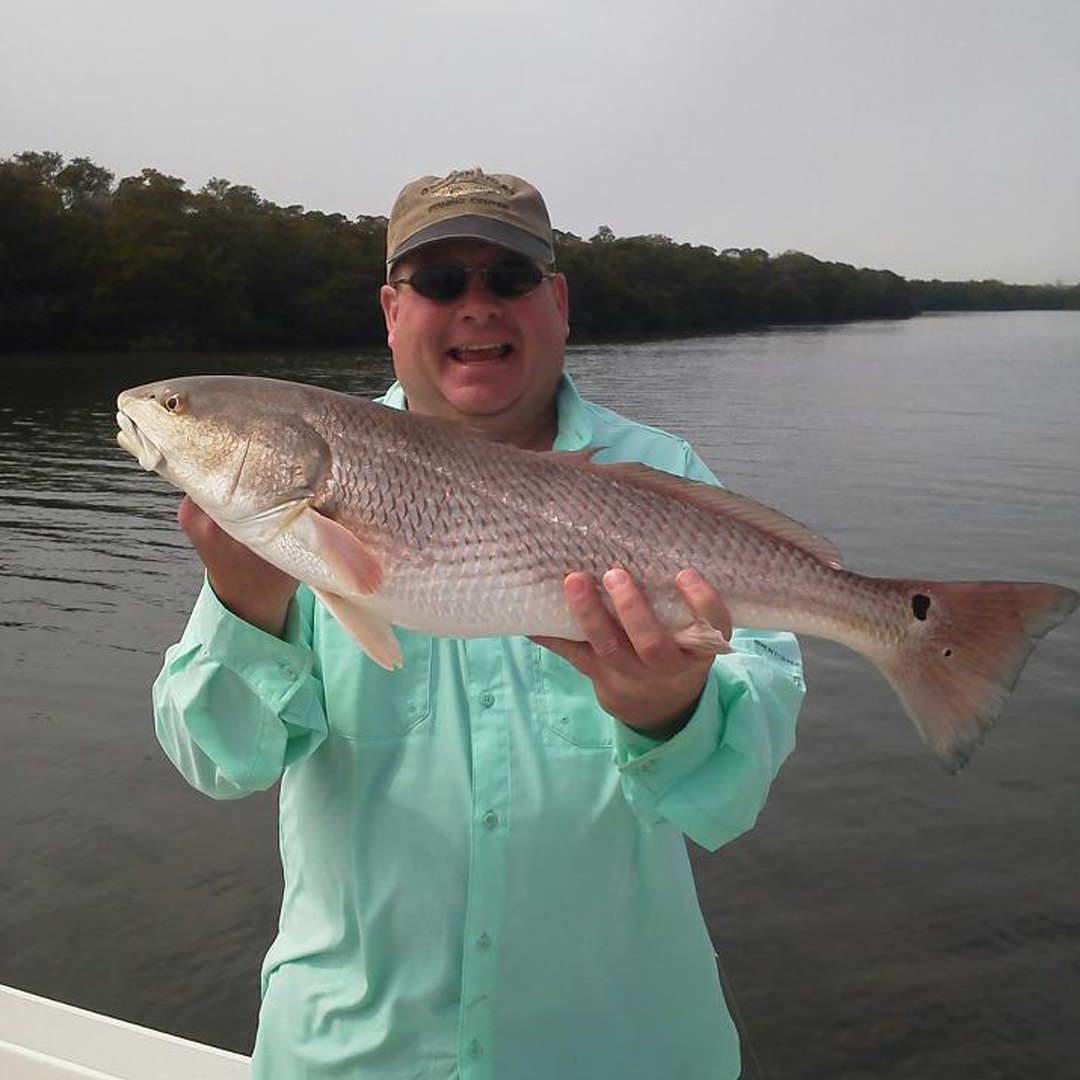 Capt. Jason, Just wanted to say thank you again for taking me tarpon fishing last week. Really had a blast. Hopefully the pictures & video will turnout. If the video is too large, I would pay for a disc and shipping costs.
Thank you again, Ben
Jason, This is Scott from the Kevin trip on Sunday. Had a blast and just wanted to drop you a note to tell you that you are first class in service and effort. They just don't always cooperate like we want.
We'll be back! Scott
"Hey Jason. Thanks for the trip – absolute blast getting to see the islands of near Fort Desoto/Tierra Verde" !!! Amazing day – you put us right on the fish and we were in it all day with the reds. Quality boats, quality gear and your a quality guide – had a blast. Will be booking again soon".
John
Have a trip with Jason and want to share your experience? Please send in an email describing your time on the water and we will get it posted. Send emails to [email protected].