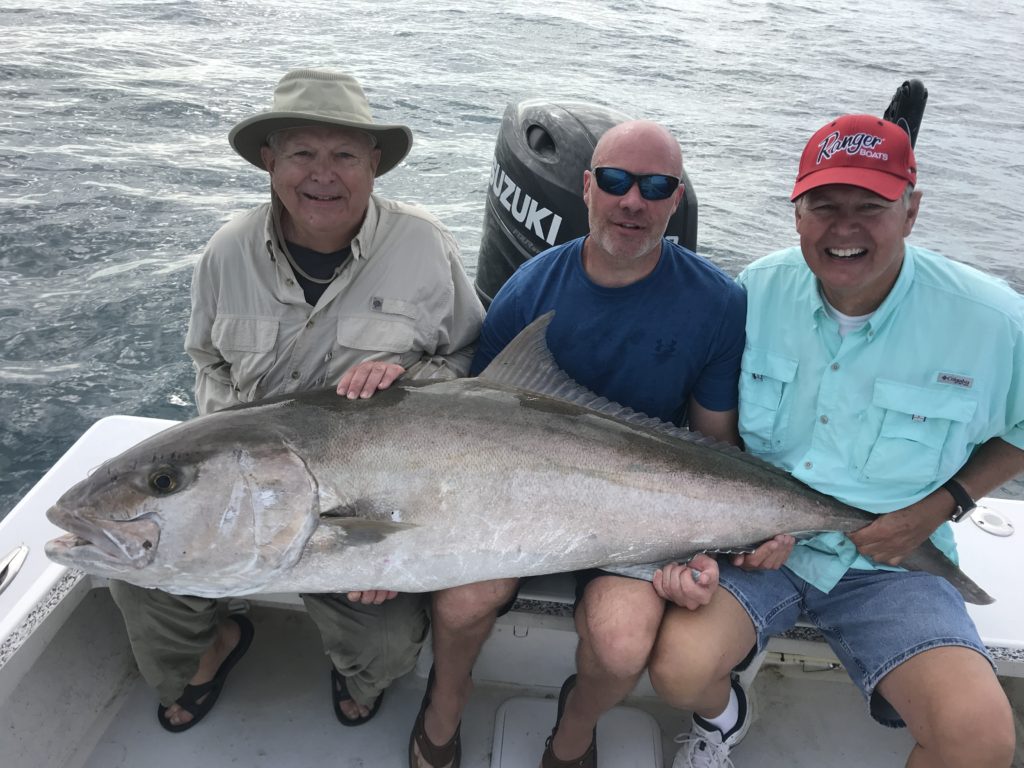 Father and son amberjack.

The crew from Chicago getting wore out in Amberjack.

He was excited to catch a fish out in the saltwater way harder then a bass!

Getting bent on the shimano talica

Father and son amberjack photo.

Nice catch of snapper for the crew along with a nice red grouper.
Gave the guys the options they wanted to tug on some big fish and then catch dinner. Caught everyone a couple big amberjack one was close to 100 lbs and that tapped out the crew on amberjack. We then focused on snapper. Had a non stop mangrove snapper bite with some nice lane snapper and a keeper red grouper.