VESSEL – PARTIAL SEND
The Partial Send is a 24′ Carolina Skiff. This is a great hull for exploring the bay and inshore flats on days the weather isn't cooperating for going offshore, or acting as a utility vessel for any number of charter types, including those not focused on fishing. It's wide, open platform gives plenty of room and stability, while being able to get in some fairly skinny water.
Launching from Anna Maria Island, we can fish for a variety of species, including: Snapper, Grouper, Kingfish, Bonita, Permit, Snook, Redfish, and Trout. We can even offer night time Flounder gigging trips and bow fishing trips. Lastly, the 24′ Carolina offers the ability to do kayak Mothershiping trips. This is where we load kayaks into the boat, allowing us to access fishing spots that either vessel on their own couldn't reach.
When booking a charter, be sure to let us know if there are any species in particular you would like to catch. We will help determine the best times of year and type of charter would be appropriate for pursuing that target species.
The Partial Send can also be chartered for a variety of non-fishing trips. Some of these include: Egmont Key tours, snorkeling around the submerged fort at Egmont, aquarium fishing hunting excursions, shelling tours, dolphin tours, sunset tours, or driving to local sandbars and restaurants. You can learn more about these charter types below. When booking with us, let us know how you would like to spend a half or full day on the water.
Captain Jason Stock will often be running the Partial Send on days that the weather isn't cooperating to go offshore in the Full Send, or when on trips that play to the skiff's strengths.
Please visit the Frequently Asked Questions page for more on how to prepare/what to expect from a charter.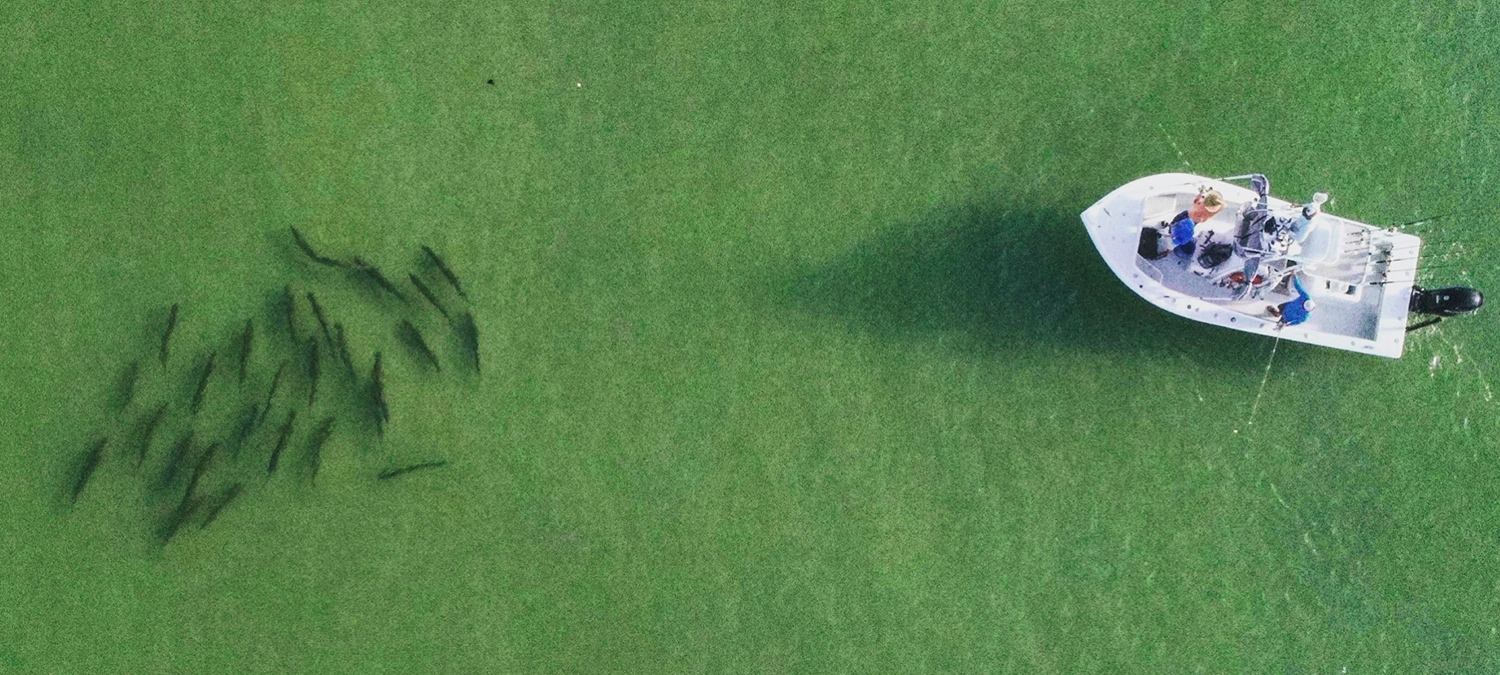 WHY CAPTAIN JASON STOCK
Captain Jason Stock offers a great way to get on the water and pursue a wide variety of fish species, both inshore and offshore. He offers many ways to book a fishing charter, whether you are looking for an one-on-one trip, a group trip, a business retreat to release some stress from the day-to-day grind, or planning a fun local activity on your family vacation, Captain Jason Stock can get you on the water and on the fish, with over 15 years full-time professional experience.* He can handle any skill of angler, from first-timers to advanced.
With Captain Jason Stock, you can book Offshore, Nearshore, Inshore, and, back by popular demand, Kayak  fishing trips. This may partly be dictated by the weather, but also can cater to the species of fish you may wish to pursue on a trip, such as a bucket list trip where you target a species you have always wanted to catch.
Some of many species caught on charters include: Permit, Tarpon, Hogfish, Goliaths, Redfish, Grouper, Amberjack, Kingfish, Snapper, Snook, Tripletail, Sharks, Cobia, and Tuna. For the most immersive trips, or for days you want to target a multitude of species, we suggest booking a full day.
Some additional points which make Captain Jason Stock a great option for your guide needs:
– Trips are a hassle-free experience. With the booking of your charter, all fishing licenses, gear, tackle, ice, and filleting will be covered through the course of the trip. The only thing you need worry about is bringing food/drinks of your choice for the day.
– Captain Jason Stock has a Federal Reef Permit, allowing for trips past 9 miles, expanding options and allowing for some great fishing spots.
– Fishing can be a sustainable activity with the right attentions. Much of the fishing done on trips is catch and release, in line with the limits for the time of year. In addition, Captain Jason Stock participates in a few programs helping to collect data and research Florida's fisheries, such as tagging every Grouper and Permit released, and collecting DNA on every Goliath before release.
– Captain Jason Stock specializes in something called a "Bucket List Trip." This is for anglers who want to catch a particular species which has alluded them, or they have not had the vessel to access yet.
If you are ready to book a trip, give his wife Heather a call at 1 (941) 253-6512, or send a text to book a date. Book as early as you can for the best selection of dates.
*When guiding a trip, Captain Jason Stock will do everything in his control to get you on the fish, unfortunately, he has no control over the bite, weather, or tides.